Eystone development, an award-winning real estate investment company just launched its new estates.
Name it?
…Gemstone 2&3
According to eystone CEO,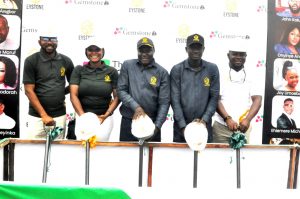 We are glad to say this is one of the most wanted properties ever devised.
And we are very happy to bring this property portfolio into the limelight of our investors.
I bet you, we still have many other upcoming projects we are currently working on…
This means we are not just stopping here at the moment, there is more we want to do before the end of the 3rd quarter.
…According to the eystone COO,
The beautiful thing about our properties is that they sell out too fast.
And it's for one reason.
We do make sure we give our clients the best customer satisfaction and better investment advice that would help them maintain a sustainable plan in the future.
That's the good thing about Eystone.
In fact:
Most of our award-winning properties are already sold out and that's the reason that you see us launching Gemstone 2&3.
About us?
Eystone development is an award-winning real estate investment company offering secure, accessible, and profitable Real Estate investments.
We achieve this by continually improving our processes to achieve excellence.