Making money in real estate has changed drastically over the years.
And the way consumers buy has impacted the real estate industry differently.
No doubt about this.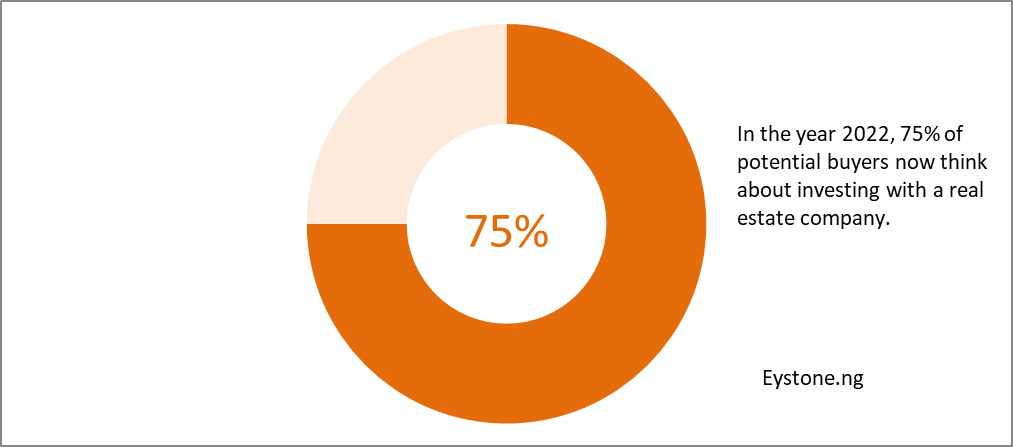 With some obvious changes, it's safe to say it's no longer easy to market real estate to consumers.
With all changes consumers implement. It can be difficult to make money as a beginner.
So, is real estate investment dead? or is real estate investment still lucrative today?
Let's look at the data,
According to MSCI, the global real estate investment market was worth $8.9 trillion in 2018, A $0.4 trillion increase was recorded between 2017 and 2018; meaning, the market has surely surpassed the $9–10 trillion threshold by now, according to housing statistics. Source – MSCI
How about this?
The digitalization of the real estate industry will bring around $12.89 billion to management software companies by 2025, as reported by housing market data. Source – Adroit
However, real estate is considered as one of the most lucrative and promising industries.
If so, if you are looking to make a lot of money, real estate is definitely something that you should consider.
In case you don't know…
However, there are several ways to make money in real estate in Nigeria and beyond so it's important that you know which ones work best for your needs before jumping into the market.
Here are some tips on how you can start making money from investing in real estate…
Invest in property or rental properties(real estate)
With the economy up in the air to inflation and rumor of wars and other factors we can't control it's advisable to think real estate.
Do you know the reason?
It's just simple.
It's easy to invest in property because is one of the best ways to make money and generate consistent income.
For instance, if you have spare cash and would like to invest it, then investing in property is a good idea.
Because investing in property can be used as an investment vehicle for your retirement savings, and drive for your children's future.
But the most important stuff to note is that.
It is important that you know what types of properties are available so that you can make an informed decision about which ones will work best for your situation.
Like:
Buy and hold: Purchase a property, rent it out and wait for its value to appreciate.
Flipping: Buy a property, make renovations and sell it for a profit.
Rentals: Invest in rental properties and receive a regular rental income.
Commercial properties: Invest in commercial properties for a higher return on investment.
Real estate investment trusts(REITs): Invest in a publicly traded REIT.
Wholesale: Purchase a property and quickly sell it for a profit without actually owning it.
Partnerships: Partner with another investor to purchase and manage properties.
Work on your property appreciation
Maintain and upgrade: Keep your property well-maintained, and clean, and make any necessary upgrades to improve its functionality and appearance.
Curb appeal: Enhance the exterior of your property by landscaping, painting, and adding outdoor features like a deck or patio.
Renovate key areas: Focus on high-impact areas like kitchens and bathrooms, and invest in high-quality materials and finishes.
Rent increase: Consider gradually increasing the rent for your property to reflect market trends and demand.
Advertise: Utilize online listings and other advertising channels to market your property effectively.
Tenant screening: Carefully screen prospective tenants to ensure that you have responsible and reliable occupants.
Good management: Hire a professional property management company or consider managing the property yourself to ensure that it runs smoothly.
Buy property from a high-demand location.
Buy a second-hand housing unit, land, or building.
Buying a second-hand housing unit, land or building is one of the easiest ways to make money in real estate.
If you buy a property that needs work done on it, get the property valued by an agent and then get it inspected by a professional before you buy it.
Rent out space at your home or office.
If you have an unused garage in your house, you can rent it as a garage space for your clients.
You could also rent out spare rooms, offices, or commercial spaces that are not being used by anyone at the moment.
This will help you earn money while keeping those rooms occupied and available to other tenants who may want to buy them.
And in case that you are thinking of renovating your house to make more money, follow these simple steps:
Assess your budget: Determine how much you can afford to spend on the renovation.
Plan the renovation: Make a plan for what you want to achieve with the renovation, including the timeline and specific tasks.
Hire professionals: Consider hiring a contractor, architect, or interior designer to help with the renovation.
Obtain necessary permits: Check with your local building department to see if you need any permits for the work you plan to do.
Update the electrical and plumbing: Consider updating the electrical and plumbing systems to make them more efficient and up to code.
Improve insulation: Adding insulation can improve energy efficiency and save on heating and cooling costs.
Replace windows and doors: Upgrading to energy-efficient windows and doors can also improve energy efficiency and save on energy costs.
Paint or refinish surfaces: Give the interior and exterior of your property a fresh look by painting or refinishing surfaces.
Upgrade the kitchen and bathrooms: These are often the most important rooms in a property and can significantly increase its value.
Consider the exterior: Landscaping, deck or patio additions, or exterior lighting can enhance the look and functionality of your property.
Become an agent who sell properties
You can become an agent by working as a real estate consultant or company.
A real estate consultant is someone who helps people buy and sell properties or simply someone who discusses the market and eduacate people.
The first step in becoming an agent is getting some experience in the industry before you start charging your clients for services.
Also, you should make sure that you have enough knowledge about how to get leads for your business.
This will ensure that you're able to give good service when it comes to the time to close deals or for your clients to make purchases or sales from y.
Start a real estate company and launch a portal to help prospective buyers and sellers find each other.
If you want to start a real estate company and launch a portal to help prospective buyers and sellers find each other, here are some tips:
Marketing skills. You will need good marketing skills if you want your business to succeed in this competitive market. Start by creating a website where people can see your listings and contact you about them. Market it on social media like Facebook and Twitter so that when someone searches for houses for sale in Nigeria or wants info about buying or renting one, they'll find yours first.
How to create an awesome website for your real estate company that shows off all its best features(and keeps people interested). You could also make it interactive with forms so users can fill them out themselves or even upload pictures of their favorite homes. This would be extremely useful when it comes to selling out properties fast and making more money in real estate.
Set up an agency that helps new investors buy more affordable and cheaper houses
Helping your potential clients find information about the real estate market, as well as information on the types of properties available in different locations.
Doing this, it will help you close more deals and makes you become more authoritative in your niche.
Not just that alone, you also move into consultancy where you can also offer advice on where to buy property and when it's best time to do so.
This will ensure that your clients get good deals, when they do, they trust you more and help build your reputation.
Important note:
Real estate is a good investment. It is an excellent way to invest your money and see a great return on investment, as it can provide you with high returns over time.
Real estate investments have many benefits such as:
It allows you to diversify and grow your portfolio so that when one investment fails, there's another one ready to boosts its output.
You can get capital appreciation by selling off the property at a profit; you don't need any special knowledge or skills other than being able to understand how the market works, when done right, this type of investing is risk-free because there are no fluctuations on the market value due to inflation/deflation.
Conclusion
And that's just the tip of the iceberg.
There are lots of other ways to make money in real estate.
The best part is that it doesn't matter what your experience level is because there are people like us who will help you get started if you want to try something new.
In case you are thinking of getting started today, you can get in touch with us today.