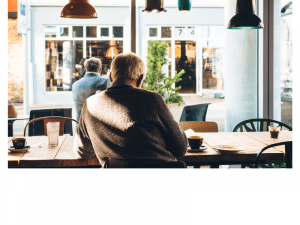 Get clients for property, make sales.
Discover why one realtor says;
"I haven't had a single sale in 10 years" "and
"How I couldn't confidently sell property in 10 years" 
Sure, selling a lot of properties is great if you want to make a lot more and avoid hypertension risk.
Surprised? But that's just one example of why not making a lot of sales could do.
Next time if anyone nags you why you sell no property, turn the table on them and "ask".
Are you selling property enough? – part-time sales or full-time sales?
Do you have any hidden secrets – why can't you tell me one out of your selling strategy?
Got a powerful marketing strategy? Guess what! – I think I can learn that better
Are you practicing how to sell property so hard? – I have found myself doing more.
And if no one could explain all that well, you know what they're not selling much as you think so avoid the early panic.
Guess what! You're right and they are all part-time sales realtors.
See below for the real selling system fact and don't let your competitors deceive you they sell more.
Because I could not sell a single property after 10 years.
Did I just say 10 years? Yeah, I think so, after 10 years.
That's a whole lot of years, mathematically, on average 3650 days.
For these days, I had lost over 3000 leads because I had problems closing real estate deals.
And here's why.
For me, I have no selling system.
I'm a shy guy and I don't think using persuasive words is my thing.
I could not sell because I don't have the persuasive voice to make complete strangers buy my ideas. When I'm trying to market to people I always hold my tongue because there's no way I could talk to sell better right away.
And if I'm to succeed well in the real estate industry I'll need to know how to persuade people just to make them buy.
It's not about being smart, I'm a smart guy. Don't think again, I'm smarter than you.
Just that being smart isn't enough, but being everything people want is the difference.
Every day, realtors are increasing than the population.
First, they snatch away your clients.
Then they badger you to find other clients until your marketing tactics suck.
Next, they nag you to give up resources, strategies, and everything else that makes you generate qualified leads and sell better.
And they complain that you are not good enough?
No, you're being way too saucy not getting the selling system right enough but you're going to get the last laugh on those competitors.
Because all the 'facts' they are flinging at you are just ways to make you sell faster.
I don't want you to take as long as I did to find out the selling system to sell property consistently.
And this article here may be of help.
Real estate was never designed to make you rich but get you rich 
It's true.
Its intention is to make billions of naira from people.
This means, the more you sell, the more you get rich.
And the only science behind it is the marketing strategy.
It's all about selling us "property" whether or not we need them.
*Scaring us into buying property to prevent future risks [like high pictures and videos with a value that doesn't exist].
* Bullying us into buying an expensive house or land property in Nigeria that involves high payment.
* Hounding us to buy equipment of nurture in the name of interior and exterior decoration.
And when all this stuff finally gets not flashy or beautiful, they reply that you need even more.
"But its high time you quit this can't win a game and discover the real truth"
Skeptical?
"Now you're about talking my language"
Never, ever do everything just because a real estate expert swears its work.
Make them prove it and guarantee it – like I'm going to do right now.
Just let me allow you to sit well you'll soon see and feel what I mean.
You'll learn how to sell property consistently that's what our marketing insights would always give you that no other real estate company can.
Next time anyone posters you to do more in terms of sales, turn the table on your accuser with one simple question, HOW?
Know what? Nobody knows how…The most likely response might be to post on the social media platforms and run ads…right?
That's what they say.
Maybe your sales funnel needs it..No because social media isn't treating marketers fairly anymore.
And the reason, it's just simple….because of high population.
"If you need sales, it means you've no consistent marketing strategy"
How could it be?
If this were true, every brand that runs ads won't do just to get in front of a new audience.
Have you ever seen brands that stop marketing because they have a lot of consumers flushing their sales funnel?
Of course, not, because they need even more.
Making a lot of sales fast is good
No.
In fact, selling fast shows you're trick to possible future risk.
Think again, it's not about selling property fast but making sales consistently.
Not making sales early makes you unlucky
They don't.
This tactic is designed to make you know the selling system well while others sell and the most powerful technique is that.
Follow the money, not the value
This is a deadly, disgraceful lie.
First of all, the reverse is true – follow the value, then the money follows you.
One of the last things realtors are not permitted to do is give value.
In fact, every realtor does the same thing and they don't stop.
Are you starting to see what we're up against here? No Value, No Sales.
The only problem with adding value is that it works too well.
If you can solve someone's needs, you've got that prospect soul forever.
Life is all about giving and taking – show the benefits and I will pay you for the benefits.
Run ads they say
But running ads without great content is dead.
Before now, you've heard that CONTENT is king.
If this were true, how do you want to run ads with your boring content?
Just don't try it. Learn how top marketers use online marketing or copywriting to persuade complete strangers into regular buying customers.
Have a lot of downlines but having many isn't the selling secret but having the ones with the right mindset
This is right.
I've used this technique often too, I have sold property with this tactic – and I have seen it skyrocket my sales funnel overnight.
And this cheap technique was a real miracle for some of my downlines.
It can be worse if you're not approaching the right people who are hungry to sell and make more sales.
Just start a blog, but creating a selling landing page is a great start
A landing page is your sales funnel.
The only way to sell is to sell your landing page.
Your landing page is key to your sales conversion.
Without a landing page, no businesses could have known an appropriate way to sell.
Consumers wouldn't have known how to buy or make necessary decisions that could have led to sales. Thanks to landing pages.
In recent times, we have seen how top realtors and marketers leverage landing pages just to sell a property or make consumers make the actions they desire.
Not only to direct them to take specific actions but it's also has a way of improving brand conversion.
And how did I know?
Here's one interesting thing that Semrush said;
Landing pages are the destination and all about conversion.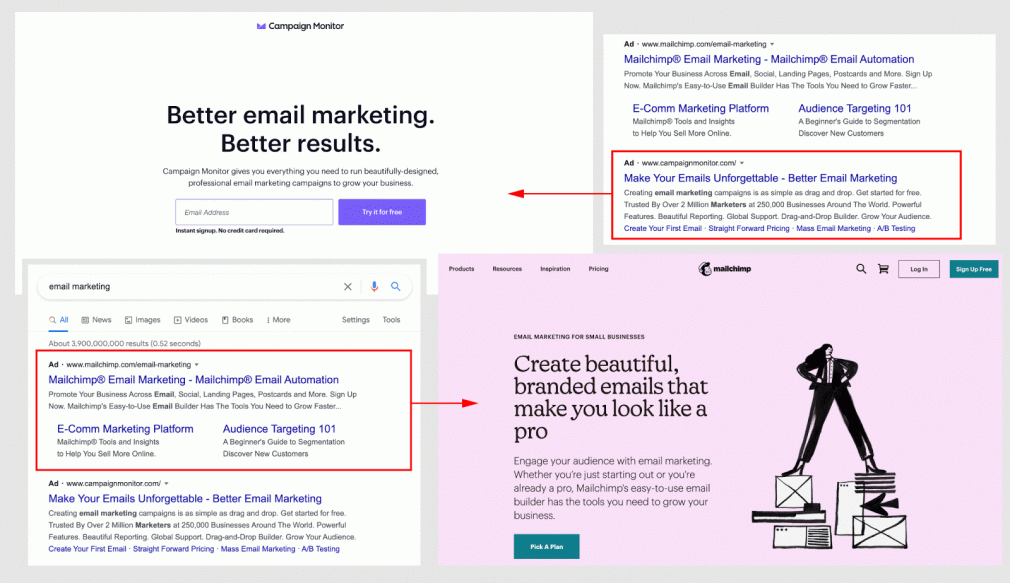 A landing page should be approached as a standalone page rather than another page on your website. Ideally, you will have reduced navigation and reduced options to take your attention away from the desired action.
Before you start to create a landing page, consider your end goals for the page.
If you spend money on paid ads, you want to ensure that when the user lands on the destination you offer the best chance of benefiting from that click. Don't waste the opportunity.