Buying land is an ingredient of great wealth.
Just consider these numbers:
An astonishing 5% of Nigerians buy new land each year.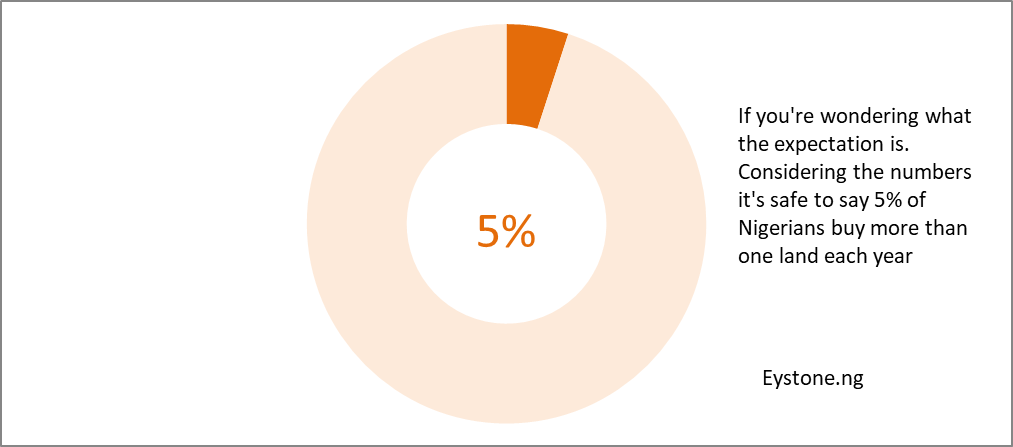 If you're considering what the expectation is. Considering the numbers it's safe to say 5% of Nigerians buy more than one piece of land each year.
In other words, there is a lot of land out there that is selling.
The simple question is:
How and where can you know a good and affordable land to buy in Lagos?
Unfortunately, there's no exact answer to this.
But, this step-by-step guide can be a great piece for you.
So, let's dive in.
First,
Let's start with:
All you need to know about the state "Lagos"
Yes.
It's no doubt that Lagos state is the central hub of activities in Nigeria.

In fact:
We can safely say that Lagos is undeniably the unofficial headquarters of world commerce in Nigeria.
And as such, it is the hottest hub for businesses.
Hence, attracting people from all over the nation.
With more facts:
Statistics show that Lagos is a state in Nigeria with over 20 million people living and working within the area.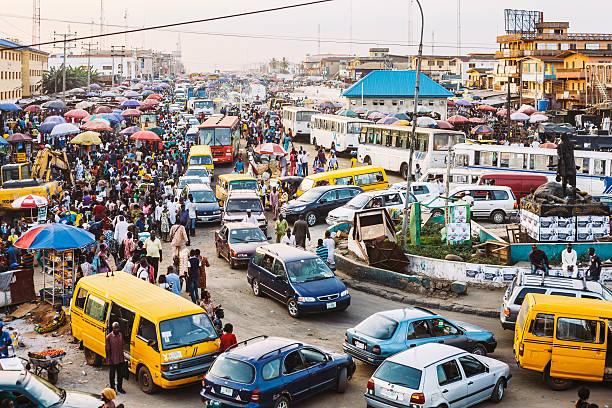 This however means that residential areas are always in high demand as people keep trooping into the city of commerce to tap into the proverbial land of milk and honey.
The good news is:
Whether you live in Lagos or somewhere else in Nigeria.
One sure way you can tap into the city flowing with milk and honey is by investing in Lagos real estate.
And that's by purchasing either land or property.
The best bet?
Okay.
If you are wondering which of the two is a better option.
I'll explain.
In a meaningful way, I'll likely say both of them have different end-points.
And hey!
The better option solely depends on what goal you have in mind.
To better understand why:
For example,
If you are looking to lease or rent to get an immediate return on investment.
Then buying property is the best way to go.
If the reverse is the case.
The next process will be:
Especially if you are working with a long-term goal in mind.
Then you can go for buying land in areas that are yet to be fully developed.
Because that is going to be the best course of action for your investment.
What are things to know before buying land in Lagos?
Although, there are a few things to note before buying land in Lagos.
And here are some I came up with:
Like:
Buying real estate property before the development happens has a lot of heavy lifting to do.
Buy that house off-plan, you don't wait until it is fully developed but buying it off-plan will be more cost-effective.
Buy land in an estate that is still undergoing development. This means you get to pay less and your real estate investment will grow in proportion to the development carried out in the area.
#As you follow these tips.
The likelihood of your investment seeing great returns is high with the fact these real estate tips are mostly for long-term investments.
Of course:
It also depends on your purchase decision, the investment choice is important, too.
In a nutshell, whether you are buying land for residential or commercial purposes.
For this:
If you are wondering which is better buying an already built house or buying bare land to build on.
Here's my opinion on the issue:
In this case:
For residential purposes, it is better to buy land and build it to your taste.
Just to ensure that quality materials are used and that your dream home is built to standard.
And:
When it comes to home building, you talk about:
Areas like Badagry, Ikeja, Ibeju-Lekki, Epe, and Ikorodu are suitable for building your home according to your taste.
If you put it another way:
For areas that are already developed like Ikoyi, Lekki, or Victoria Island.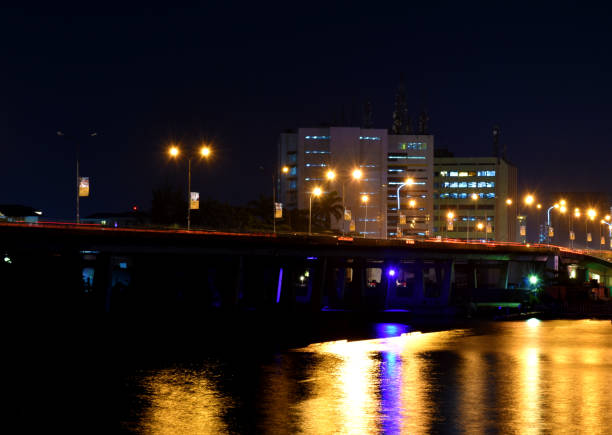 It would be better to buy already built homes that match the type of home you wish to live in.
Just a quick fact to note:
To understand that.
If you are to buy land near universities or colleges, I call that a smart and wise move.
As these areas will always have an influx of people.
Hence, making it a great investment for either residential or commercial purposes whichever one of the two you choose.
What should I consider before buying land in Lagos
To understand that:
You will need to consider the following when buying land in Lagos.
First,
Location
This is of utmost importance.
Think of it this way.
…Let's say you have decided to start your investment journey and you have set up your budget.
The next step?
This would be to find buyable land within your set price.
A clear understanding of land title documents
With a clear understanding of land title documents, chances are you will be better equipped to gauge the authenticity of the property you wish to purchase.
The result?
…You'll avoid getting swindled.
This article here may help you out. I want this article
Purpose of use
Without purpose, abuse is inevitable.
This means.
If you do not have a clear goal in mind for buying property.
The result?
…You'll be moved to buy anywhere without carrying out due diligence.
What is the important piece to watch out for before buying Land?
Buy land where there is a high-value rate
These are areas the government is favoring with basic infrastructures and projects like network roads and commercial sites.
Just to mention a few of these places:
…It's no news that Ibeju-Lekki and Epe is a central pieces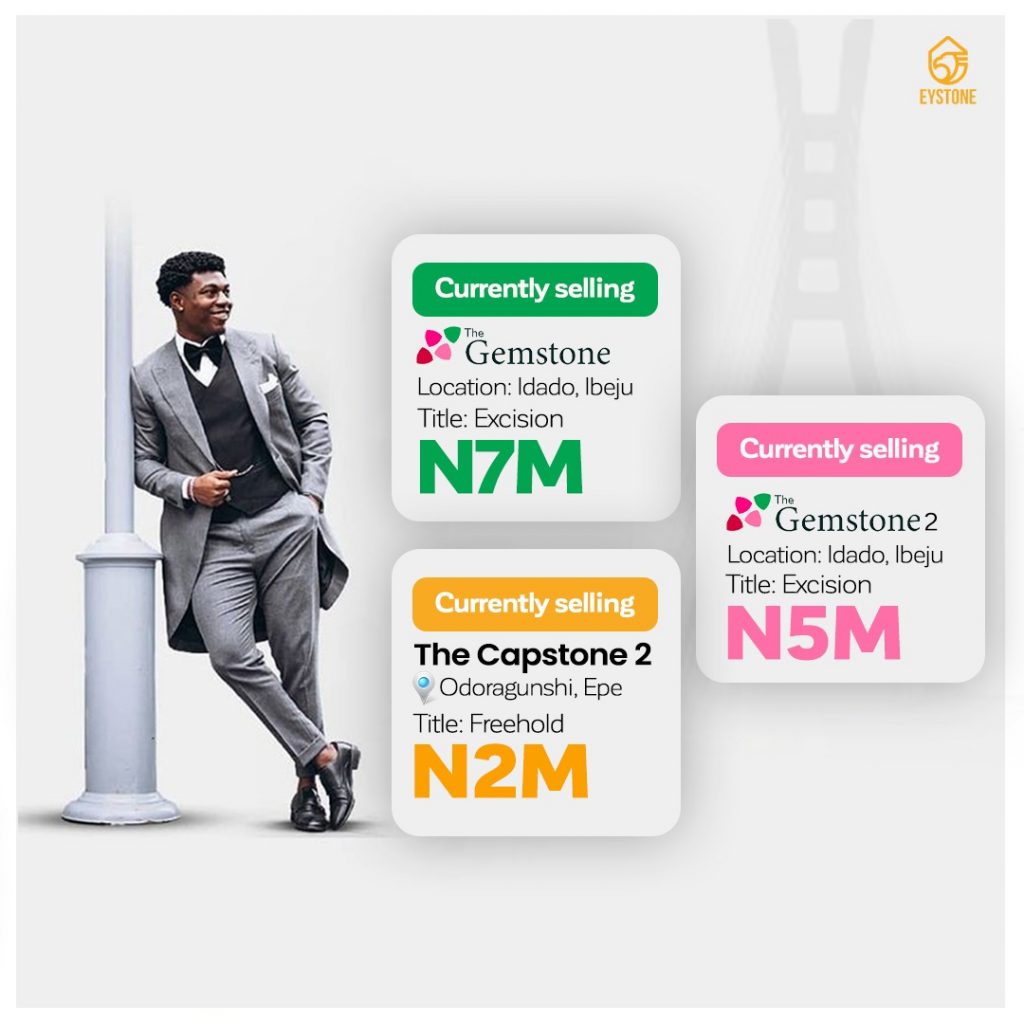 in the eyes of the government.
And if you are eager to invest there, my team can help you out with our property currently selling there.
Another good piece is that:
You should also watch out for areas where companies and businesses are flocking into.
That process can be great for your investment.
A quick fact about land
The land is an asset that appreciates which means that investing in landed property will only yield a high return on investment.
This would mean if you invested 600,000 Naira buying the land, in 5 years it would cost at least 8 times more than you bought it.
Do the maths.
With these ROI rates, you can retire without having to worry about money problems.
Trust me, I know.
But, a quick warning.
Don't try to buy overpriced land, except you will be getting a fair dice on the return on investment.
#pro tips
Before buying land, it's nice to check if it is within an area that shows promise of development.
And why?
This is to ensure that you don't invest in what won't benefit your needs.
And:
In the long run, you have to make sure inquiries and gather exact facts about the most suitable land that will cater to the goal you have in mind.
The real truth is:
If you don't want to get cheated out of the land, know that:
A plot of land – 60 by 100 Square meter
An acre – 6 plots
A hectare – 12 plots
This guide here is super helpful. What is land measurement?
Always book a physical inspection
To be sure that what you ordered is what you get.
That is to say, to avoid being swindled out of your money by being sold land that doesn't exist or one that is not in the market.
Or in the area of your choosing.
My advice?
You should carry out an On-site inspection, preferably with a lawyer and surveyor just to make sure the process looks more professional and effective.
Do you what to know about the real fact?
Okay!
…I'll explain
Site inspection is best done during the rainy season.
Why?
As this will help you know the condition of the land at its best and worst time.
The rainy season will help you discover if the place is sloppy, prone to erosion, and whether it has a bad road connection.
And all of these will play into your property.
Hire the right personnel
Since it island, you will be buying.
It's no bad idea.
Having a surveyor team up with you to map out the land and measure it accordingly will help you know exactly what you will be investing in.
The good thing is:
The surveyor will also determine if the land is fit for construction or whatever purpose you likely have in mind for it.
Carry out due diligence on the land seller
There have been numerous cases of people buying land from a particular person only to discover in the long run that they had been scammed by a poser.
This means.
A poser acquires a fake property document that states that land in a certain area belongs to him/her.
And that isn't good enough.
So, what do you do to avoid this?
First,
Try to make an effort to carry out due diligence on the seller to confirm whether truly the land belongs to him/her.
As this will help you avoid getting hurt and losing your money.
#pro tips
You can have your lawyer even draft binding documents to keep things in check.
And if you need any help.
My team can help you out with these processes.
Documents must be cross-checked
Documents such as survey plans, letters of attorney(this is if the sales are from a third person, not necessarily the landowner), and deed of assignment.
All these documents need to be heavily cross-checked by you and your lawyer.
Because this will guarantee that you are served the right papers and you can claim ownership at any time you chose to.
Another interesting fact is that:
This will also help you know if the land is actually on sale.
Great, right?
Now that you know already the basic process of buying land in Lagos, Nigeria.
The next process is:
After that, you have learned all you need to know about owning land in Lagos.
Of course:
You still need to know the best places to buy land in Lagos state.
The fact is:
These areas are just getting developed and will see massive growth in 3-5 years.
So, let's dive in.
The 12 best places to invest or buy land in Lagos, Nigeria:
Ibeju Lekki
Sangotedo
Epe
Eti-Osa
Agbowa
Akute
Amukoko
Ibafo
Badagry
Ikorodu
Ojo-Alaba
Apapa
Ibeju-Lekki
This location is quite a catch as it is currently enjoying 40% of government construction activities.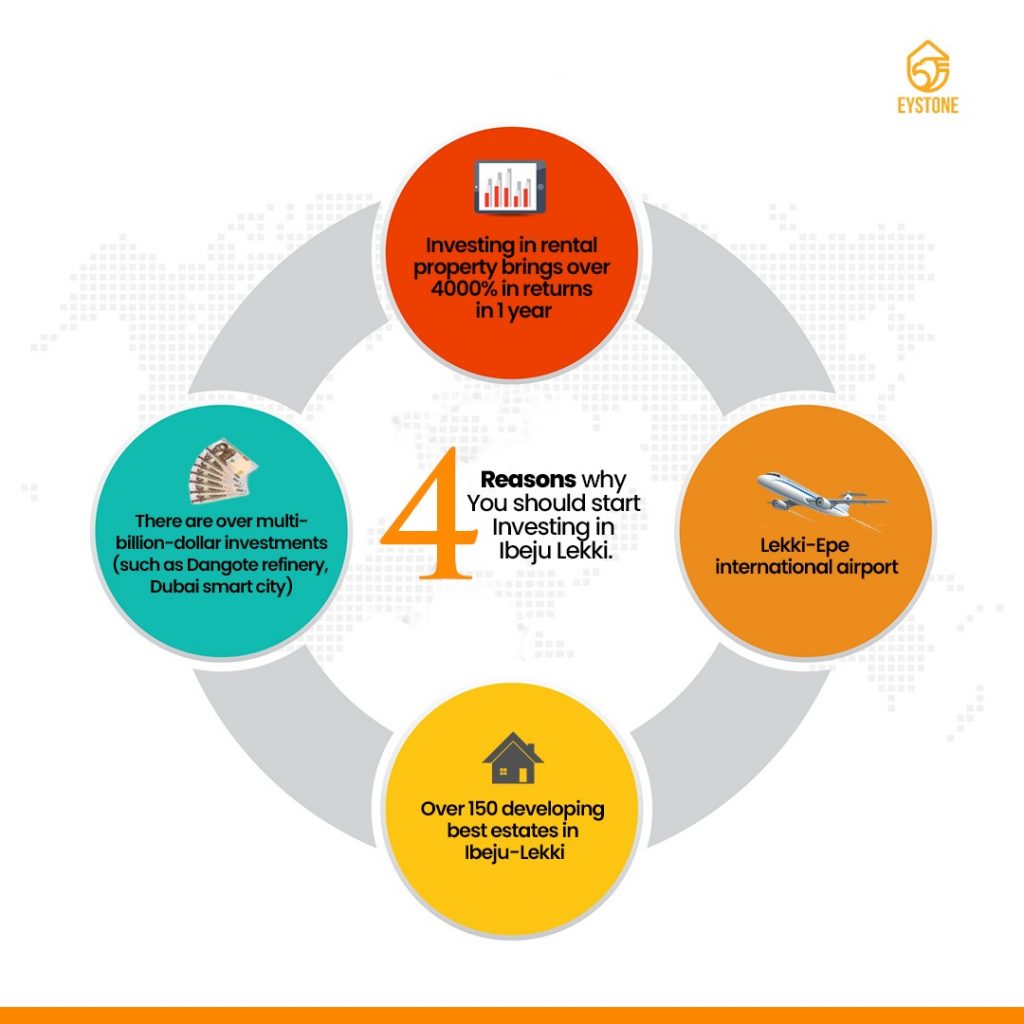 This makes it a site worth investing in.
Another point is that:
It has a high appreciation per annum due to its predicated 15% population growth rate.
Sangotedo
You can see cheap land, well placed, and serene location.
Epe
Epe is a developing area in Lagos state.
And if you remember what I said above.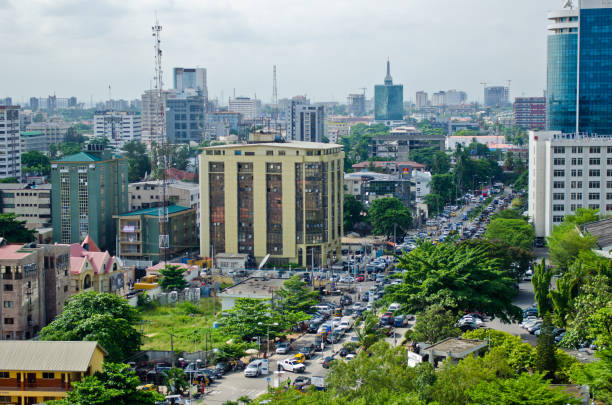 You should notice that I mentioned something that concerns buying land in developing areas that would appreciate over time.
A quick breakdown of Epe:
Epe is located in the north area of the Lekki Lagoo.
Not just that.
Epe also boasts of a good road network that connects to Itokin, Ijebu-Ode, and Ikorodu.
All of which are central points.
The fact is.
Land In Epe is dry topography, making it easier to work on.
Eti-Osa
Land in this area is very fertile and goes for as low as 1.5 million.
And at this level of development land investment is bound to skyrocket.
Agbowa
Investors are massively trooping into this area because of the promise of massive development coming to the area.
Akute
In every area of Akute, there are ongoing projects.
And this is the sign most investors have been waiting for to dive into the real estate market in this place.
Amukoko
After Ikorodu, your next best bet to buy cheap land is in Amukoko.
Shockingly lands are still sold for below 1 million Naira in the area.
Ibafo
In fact:
This area has land that is suitable for building projects.
In other words, when the development boom hits it, buying land here is worth the money.
Badagry
Lands here are mostly government-owned property so make accurate research before investing in Badagry.
So you don't get scammed out of your hard-earned money.
Ikorodu
Lands in Ikorodu are the cheapest in Lagos state right now.
#The bonus
As there are proposed government projects ongoing in the area.
It would be quite wise to buy land at this time as it is relatively cheap.
Ojo-Alaba
Alaba is known for its commercial activities.
Because of this, it has exceptionally drawn people from all walks of Lagos to live and work in the area.
Although, the place isn't yet fully developed.
Apapa
Land in Apapa goes for nothing more than 3 million Naira for a plot of land.
Now imagine how much a plot of land will cost in 2032.
Conclusion
Now you should be able to know where to make the best investments in land purchases in Lagos state.
And how to buy fertile land with good returns in Lagos, Nigeria.
#A quick guide
Don't also forget, that my team is always ready to help you out.
All you need to do is to start a live conversation with us or subscribe to our newsletter.
We'll reply in minutes.
And don't forget to share this super helpful guide.