If you want to grow a real estate business, interestingly, you need real estate marketing to catch and attract more eyeballs for your business.
And that includes doing proper website optimization, to running paid ads(PPC, Facebook ads, Twitter ads, and Instagram ads) in order to get in front of your target audience.
Guess what!
Top companies have used these marketing tactics to grow into hundreds of thousands of visitors each month.
Because nobody knew your business exist until you show them it does.
So, it's hard to get off the ground and get the ball rolling.
But then once you build an exceptional real estate marketing strategy, your past pitfalls can help skyrocket your future growth.
The key is getting to that "turning point" as quickly as possible.
And to do so, you have to master the change to the whole process.
Believe me, it can be hard but not as difficult as you think.
Because what you do off-site of your real estate marketing is almost as important as what you do on-site of your real estate marketing.
In this exceptional guide, I'll explain exactly what it means to do on-site and off-site real estate marketing and how you can take advantage of it quickly.
But one thing, why you need to change your mindset about how to successfully build a real estate business in the first place, is because:
Brands are created in the mind.
So, let's dive in.
4 unique real estate marketing ideas in 2022 
Market your real estate brand like a freaky new product

Build a funnel worth talking about

Get other sites talking about you

Do SEO like hell
#No 1 pro tip
How to market your real estate brand like a freaky new product – real estate marketing strategy
Every entrepreneur makes the same exact mistake.
And what exactly is this mistake?
They already have a product to market, not a brand to market.
I remember when I started off in online marketing, then I was building a brand as if I were nurturing a day-old baby.
Every day I see my brand, I take the whole process off like it's entirely new.
At first, I grew it the same way most other online marketers grow their business – offline marketing
Most especially, word of mouth marketing.
And how does that work?
People like you help refer other people you know.
Almost every day I disturb my family and my friends to do just the referrals for me.
The results?
Well, it's not too impressive.
At least, I still rack up six figures just on a consistent stream of referrals alone.
But, the question is:
What happens next when the people that refer others to your business didn't catch more leads again?
Does that mean your traffic will crack up?
Or it's going to go suck?
…There are two problems with this approach:
Referrals are not often dependable(inconsistent)
The number of people who can refer will become relatively low over time
This means you are going to end up hitting your marketing funnel at a certain point.
This same exact thing is probably happening to your real estate business right now.
And the next big solution is that you look at alternative methods.
…Think about this
Who are your referrals in the real estate industry?
Do you still want to think again?
I probably guess, realtors or real estate agents, right?
Of course, a yes. They are your biggest referrals.
They are majorly one of the biggest assets in offline and online real estate marketing.
Just think about realtors on Facebook who annoy everyone with consistent messages about your property portfolio.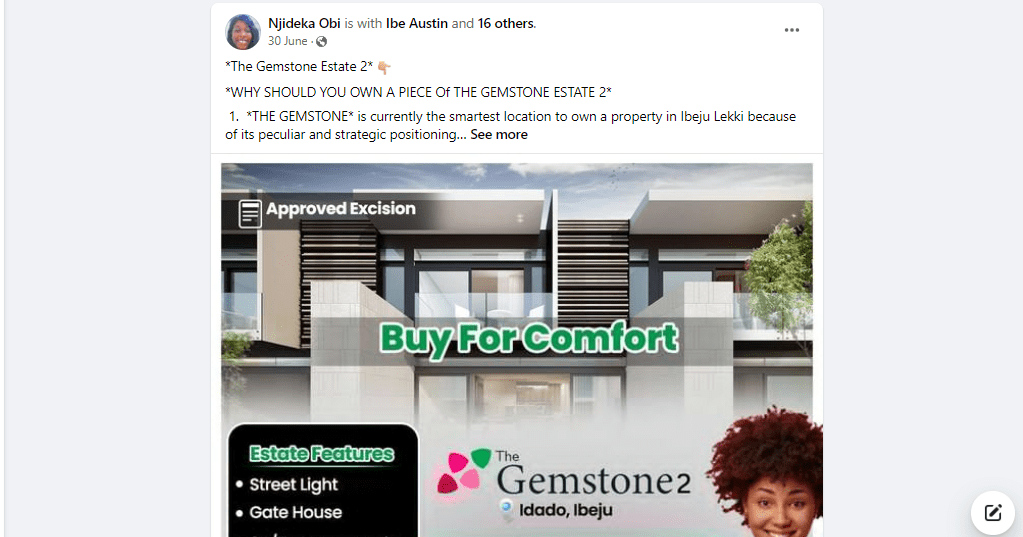 And believe me, people say realtors are often the worst marketers.
Or simply put, realtors are often the worst offenders.
Obviously, their intentions are pretty good, but their marketing approach isn't.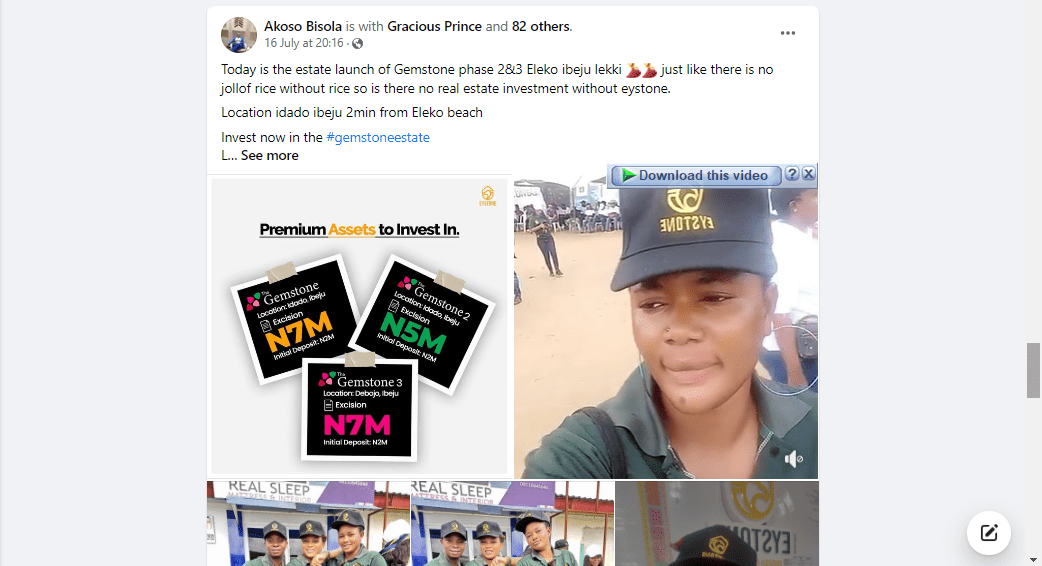 So they keep going back to annoying the same groups they have.
Because they are not able to reach new groups of people.
This takes us to the next big question.
Should real estate business/brand depend on referrals(realtors)
Because, pretty soon, you are going to have to figure out a way to start bringing in more qualified leads/customers if you ever want to grow.
And that means you are going to have to start bringing in more traffic, attention, authority links, and qualified leads to hit those lofty sales jackpots.
Instead, you should think of launching your real estate business like it's a freaky new product.
This real estate marketing tactic will be important, but you'll also need to transform the attention you got into awareness, interest, leads, and sales.
That means you,
Have marketable ideas to sell not your product
Have a unique message to get across to a much larger audience than your existing prospects
#No 2 pro tip
Build a marketing funnel worth talking about
The world-famous real estate marketing site, Zillow, is an American tech real estate marketplace that was founded in 2006.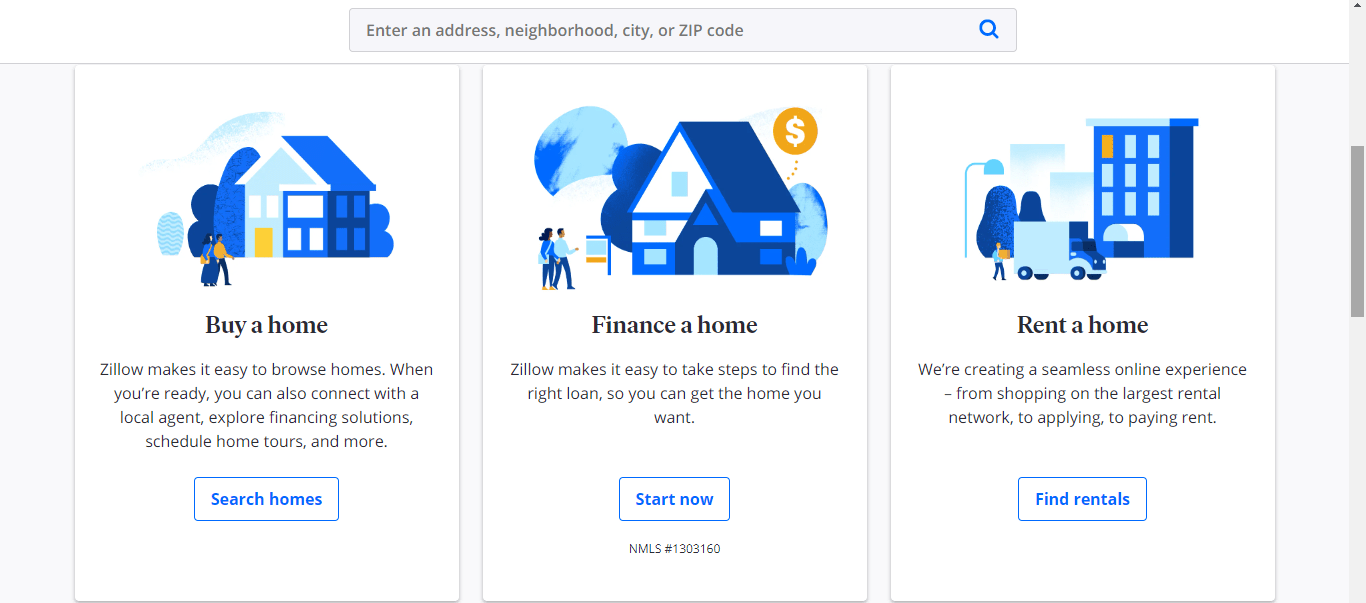 Becomes a major brainer or milestone for real estate listing agents, who already had 36 million visitors per month that were used to generate qualified leads for real estate agents and property management companies through listing advertisement.
But, here is the thing.
How did they do it? How did it grow so fast becoming the most visited real estate website in the world?
Zillow, on the other hand, implements a simple structured data named – Schema(for property and event listings).

Before that, there was completing a different piece of tech called SEO(search engine optimization) that helps real estate website ranks in Google search.
And before that, the Zillow team had quickly set a unique selling point above their competitors.
In this case, Zillow had already built up a name for themselves by offering free property listings.
According to thestrategystory, Zillow has multiple revenue streams from which it generates cash and makes money despite being free for the end-users.
It is free for anyone to list a property for sale or rent on the website or app, and the online tools can also be used without paying a penny.
This unique selling point has helped them build an audience, authority, and reputation which they have been able to successfully fast-track into bigger and better things.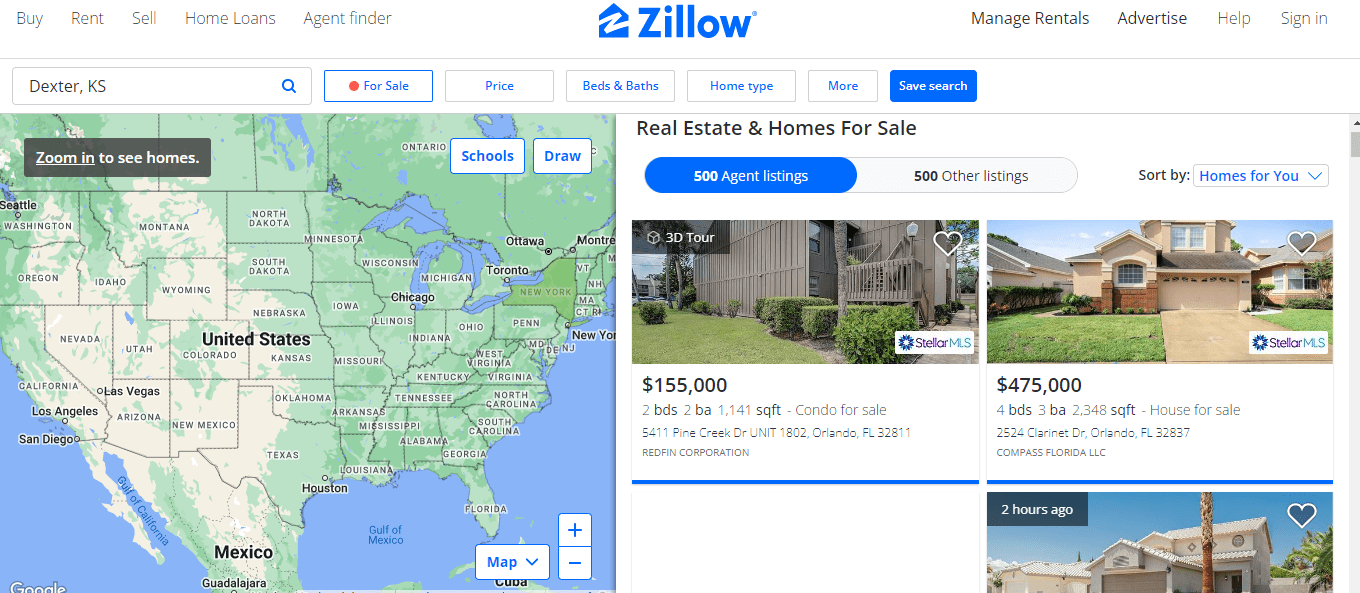 The good point is that this massive success didn't happen overnight.
At each step of the way, Zillow had built something of extreme value and then was able to catch attention to it.
This means before getting eyeballs and leads you will need something worth talking about.
Take a look at this.
That's exactly what Zillow did with their unique piece of content, increase your Home's Screen Appeal.
They capitalized on the pandemic trends stating that:

With home showings going online during Covid-19 learn how to make your listing stand out on screen
Nobody had ever thought about this and this marketing concept didn't exist anywhere else.
So they had the perfect approach to use to entice online buyers with their unique story during the pandemic when everyone is online.
The end result?
Thousands of visitors
Hundreds of backlinks
Skyrocket website traffic by 200%
Exceptional, right?
How to get other sites talking about you
Recently, Eystone CEO was wondering how people find us.
Especially, how people get to know us for award recognition.
It's just simple.
If people are ever going to do business with you, they need to find you and know who you are.
If not, they assume you don't exist.
And that doesn't happen through content marketing alone.
As you know, they are already over 2 million+ posts published each day.
Without exaggeration, you can't compete with that amount of voice.
At least, not even when nobody knows who you are and what you do.
For example, doing offline activities or conferences can be one of the best ways you can be able to drive customers and catch more attention.
Like top news media, pushing your brand name in front of a broad audience.
Because at this point, you need to make a name for yourself in other places.
At least, first, to drive all that interest/leads back to your site.
One of the easiest ways to start is by going into PR.
Start with putting your brand name in front of news media.
They have coverage and people often depend on what they say.
…Either bad or good
After all, you'll need them to add a do-follow link so that people are referred back to your site.
That way, it builds the authority and reputation of your brands.
And in return, it helps your online visibility.
Do SEO like hell
When it comes to growing a real estate business, some businesses can be intimidated due to high competition.
And often, if they don't have the help how to grow their business, they will do nothing.
To ease the whole confusion.
Some of the most important elements of building a brand in terms of awareness, authority, and sales input online is doing SEO.
You may hear a lot about search engine optimization, but a website without good SEO isn't going to be as visible and effective.
So when it comes to SEO, keep it simple.
But start this way.
First, do keyword research.
Think of up to 6 keywords or keyword phrases your website should rank for and optimize for them.
For example, the Excision of land
You can see that in the screenshot below Eystone site ranks top 8 for that exact query.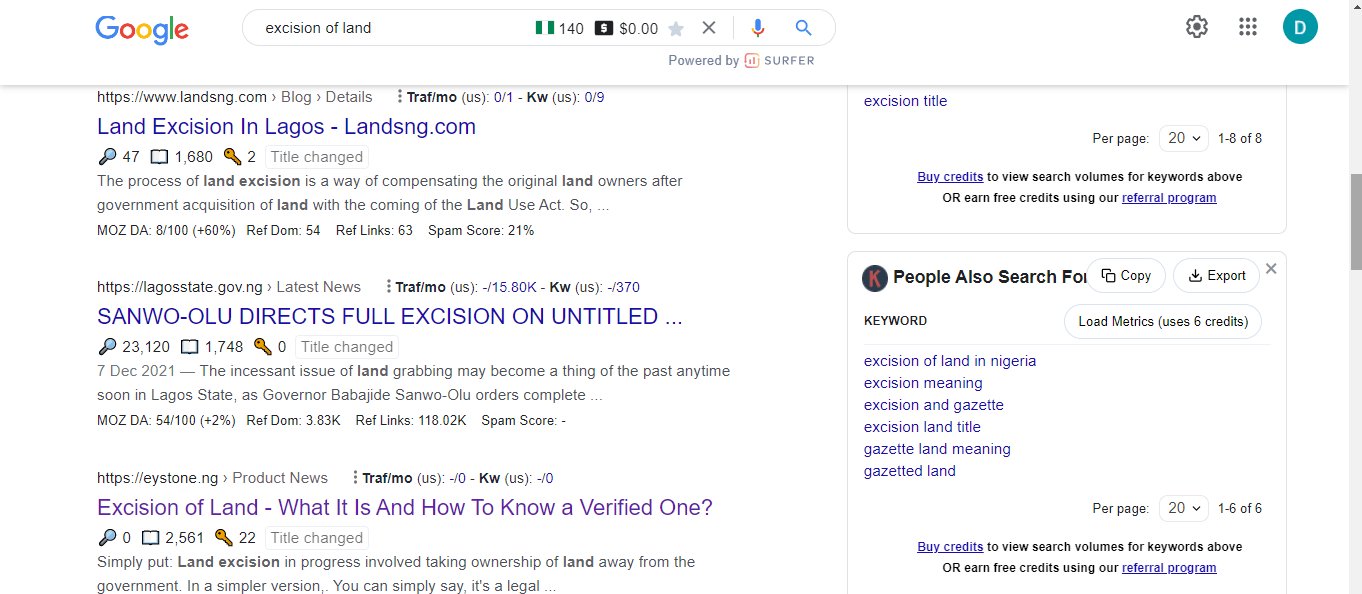 If you are not sure what keyword research tool to use in order to get in front of your target audience.
Try this keyword research tool, Semrush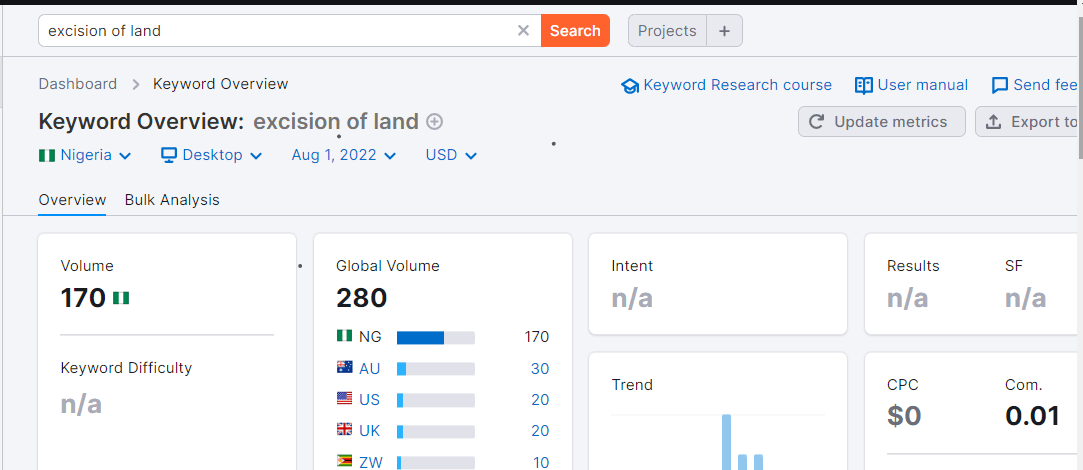 This marketing tool provides insights into how you can rank for a specific keyword.
The volume
Competitors
Keyword difficulty
Suggested related keywords
Link building
And more.
Conclusion
Now that you know everything about real estate marketing.
If you are looking into investing in real estate and you don't know where to start.
The good news is that we have simplified the whole process for you.
Kindly contact us here. I want to contact