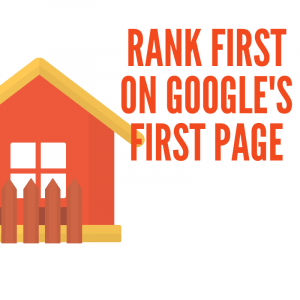 You've heard that "Real Estate SEO" boosts site authority and sales power and that's a good reason why you click on this article.
And if you want to rank the first page of Google. You've to know how to do basic SEO for your site.
If you're wondering that to do SEO is hard, let me tell you real estate SEO isn't hard as you think.
If you understand how to go about the right on-page tactics using the right content to keep your targeted audience wanting to read you're on the right track.
Probably you're thinking about how to do link building, link building process is easy you only need to churn out the 10x best content and people will link to your content naturally.
Of course, you have to start the link-building process yourself, you can inform your friends or start by sharing it on your social media pages.
When people see it and love it chances are that they will share it and that will help you rank higher on the SERP.
By now, you know that ranking on the search engine results lists is even competitive that it's not easy to rank for any keyword on the SERP anymore.
If you think optimizing for long-tail keywords will help boost your real estate SEO tactics.
I'll tell you that is a fat lie because your competitors are already there.
Imagine you competing with thousands of marketers and bloggers who are finding a space to rank their site higher.
This means you are competing with several other SEO technicians trying to rank for the same keyword.
How hell do you want to outrank them?
Take a look at this:
For this search term, "how to buy property in Lagos", the screenshot results show that over 9 million sites are trying to rank for this keyword.

What about, the keyword "real estate SEO", the result will amaze you.
What do you see in the screenshot below? I guess over 65 million results, is that right?

Or "real estate keywords SEO" over 10 million results, plus advertisement site and still counting.

The results keep repeating, keeps repeating…never stop
And if this were true, you have to know that there's a big secret that ranks site first page of Google.
Also, a simple way to make people link to your content naturally.
Another thing that's an absolute weapon is to win Google's panda to your way of doing SEO.
All that is possible and if you can get them right it's easy to see your site rank in no time that's so important but not so easy to screw up.
So, let's get started.
The absolute weapon to use real estate SEO to boosts your commercial, mixed, industrial, and residential property online.
Target search intent real estate SEO keywords that sell
Let's start by:
What Are real estate SEO keywords?
Real estate keywords can be defined as the search term or query consumers are typing on the search engine to find your property. End-users use specific terms whether head term or long-tail keywords to look for property to buy.
Here's an example:
Let's say I want my site to rank for the keyword "land investment".
You've to notice that ranking for this keyword is pretty hard, and here's why.
Head search keywords drive the most traffic, but not the keywords that will sell you property if you are looking at things from that angle.
If your goal is to drive sales and rank for low competitive keywords optimizing for long-tail keywords will yield you much more results than driving a lot of traffic from head terms that don't result in sales.
Think about your favorite eCommerce website, Amazon,
Amazon makes 57% of sales from long-tail keywords
As the no1 shopping site in the world, Amazon generates a lot of sales thanks notably to long-tail product descriptions. Search Engine Guide found that Amazon generates 57% of its sales from long-tail searches.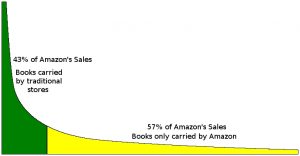 Here's what Neil Patel said more,
The best way to dominate the web in the face of stiff competition is to optimize for long-tail search.
It's difficult to know the user intent behind head keywords, but much easier when a user inputs a longer variation of any search term.
Simply put, long-tail search is all about optimizing for the most motivated consumers, who define their intention with longer search terms (usually 4 or more words). Long-tail keywords are more targeted search phrases.
To you how can you identify long-tail keywords and short tail keywords and how is that beneficial for your real estate website.
Here's a simple way:
For short or head term, the result looks at this in the screenshot below.

For long term keywords, here's what it looks like:

Now, let's hover to keyword planner to see average monthly searches for this search term.
The result shows that the head term has over 100 monthly searches, with that, the keyword planner shows you related search terms you can also optimize for.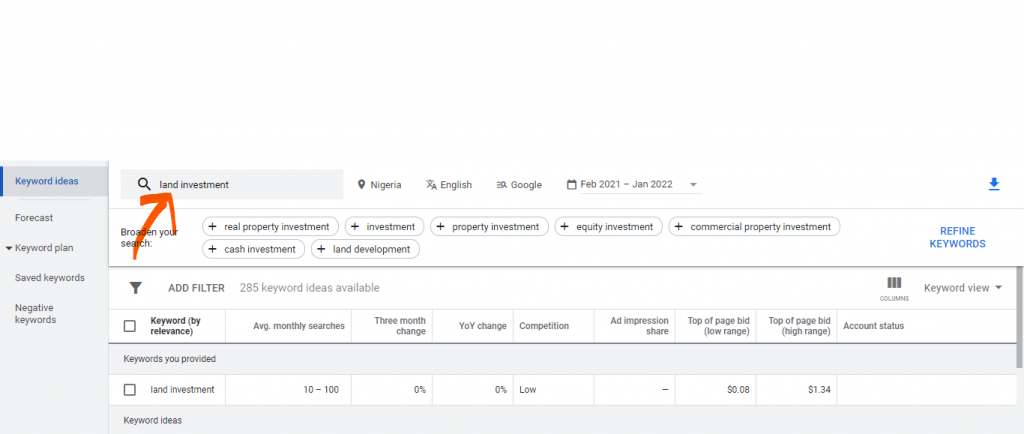 What about real estate investment? Over 1k monthly targeted searches, with a medium competition which is fair enough to rank highly for.

If you want to see more targeted searches, use Google-related searches like this one below.

This will help you know about the breakdown of those keywords your target customers are searching for which can help you in your optimization process.
Optimize your property for On-page SEO
After that, you have optimized your real estate site for targeted keywords that will drive end-users to your landing page.
There's one simple process you need to know more about, it's on-page optimization.
As targeted keywords drive in potential keywords, on-page SEO helps secure the way these searchers would see your content.
Ranging from:
Headline
Keyword density
Meta keywords/description
Slug
Schema
Keyword in title
Internal links
External links
Image optimization
Content – canonical tags, structure, keyword optimization.
For off-site optimization
Avoid Thin or duplicate links
Improve your site speed
Basic coding – avoid 404 error or spam links
Tracking software –  Google analytics and  Google search console.
Site structure – XML sitemap, robots.txt, redirects.
Usability – Mobile-friendly, accessibility, and navigation.
And more.
The best tool I'll recommend for this is Yoast SEO, it's a WordPress plugin that improves your website's rankings on search engines, by helping you optimize your site's content and keywords. A lot of what Yoast SEO does is automated, but still needs your input and some planning.
Here's an example,

You can see in the screenshot above that I'm just optimizing for this content you're reading on.
In other words, I first optimize for my headline it's important because that's the first thing end-consumers see so you'll want to make it eye-catchy.
And if you don't know why you need to write an eye-catchy headline.
See this.
If you want a blog post to perform well, one simplest way to achieve this is by optimizing magnetic headlines.
According to Debra Jason, one of the reasons why using numbers works in your headlines is because numbers are like "brain candy." They are addictive, and our minds can't get enough of them.
Additionally, it's very important to understand the science behind odd numbers in particular. Often, you find viral blog posts with seemingly random numbers in the headlines and you may have stopped to wonder why the authors didn't use even numbers in their last post. For example, from Buzzfeed.com:
According to Neil Patel,
With 59% of people sharing content without reading it first, we need to make sure our headlines appeal to people who will. To avoid wasting time on content, give people a strong reason why they should click, read and above all: share your content. Businesses that have a blog experience twice as much email traffic as businesses that don't.
Some of the rationales that you can include in your headlines are:
Tips
Reasons
Lessons
Tricks
Ideas
Ways
Principles
Facts
Secrets
Strategies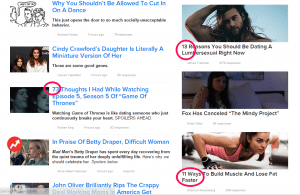 Here's what he said more:
Here are some examples of our rationale in action:
15 Lessons I Learned the Hard Way as a 3-Year-Old Blogger
8 Principles for Designing a Perfect Landing Page
17 Facts About Content Marketing That You Didn't Know
3 Secrets to Make Your List Post Sing
4 Headline Writing Tips to Make Your Titles Soar
Now that you know how to churn out a perfect and persuasive headline, there's one simple process you need to know that will help your real estate SEO stands out.
This will help your property listings captivate your audience.
And the secret to making it stand out it's using property schema.
What's property schema?
Property schema can be defined as a form of informational data that helps you create an enhanced description of your property(known as a rich snippet), which helps differentiate your site on search results.
Real estate schema markup helps your site stand out from your real estate competitors.
According to search engine journal site,
rich snippets do make your webpages appear more prominently in SERPs. This improved visibility has been shown to improve click-through rates.
According to a study, less than one-third of Google's search results include a rich snippet with Schema.org markup. This exposes a huge opportunity for the rest.
Here's an example of a local business that has markup on its event schedule page. The SERP entry looks like this: according to Neil Patel

Optimize for a search meta description
As headlines improve the click-through rate of your content so also as meta description. They almost perform the same function.
Here's an example,

It helps to impact how visitors see your content on the search engine result lists.
Track the behavior of your audience using real estate SEO tools
Tools like Google Analytics will help.
The likes of Google search console will help you track the keywords or queries end-users are using to find your web pages on the search engine result lists.
But for Google analytics, help break down the behavior of these visitors.

Here's how to find that out.
Go over to the google analytics dashboard, at the report snapshot you will see the real-time behavior of your visitors.
Like:
Users
New users
Average engagement time – total time spent on your site

Also, the engagement metrics,

For the demographics, most of our traffic comes from Nigeria follow then by America.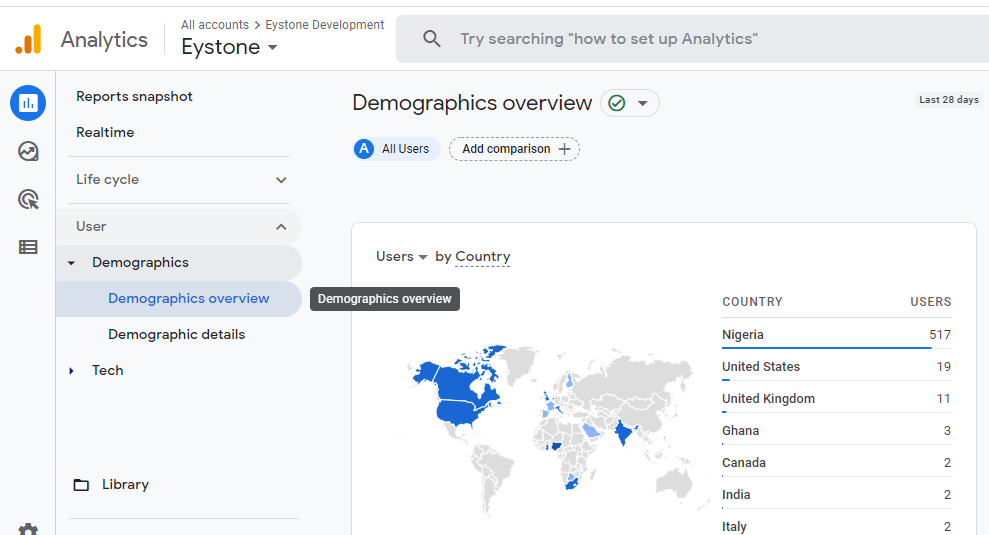 Write evergreen content around your property listings
If 99% of real estate companies don't use content creation to 10x their leads, you have to change that.
Let's be candid, consistent content creation can be stressful but an extremely great way to boost your real estate SEO effort.
Trust me, I know.
After creating content for nearly 3 years with well over 500 blog posts published to my name.
I've encountered just about every hurdle you can possibly think about.
From crushing content readers want to the ones that make readers tick and not denying the posts that would make consumers buy.
Yet there are no denying facts about the benefits of content creation and that's why you can't afford to ignore your long-term strategy of generating leads to content.
if you're a marketer that's putting all your efforts into your content yet seeing little to no Return On Investment, you're certainly not alone only 2% of marketers actually see a positive ROI for their content marketing efforts.
Sound weird?
Unfortunately, it's just the simple truth.
There are many reasons why most marketers are not into content creation and why their marketing effort might flop, but there's one particular problem that affects most real estate marketers or realtors I have worked with it's probably not because they don't know how to generate leads.
They do.
Just that, it comes down to how they spend their time.
Most realtors are inefficient when it comes to the time they spend on any given piece of content.
Here's the thing, although I'm not talking about the time spent posting pictures and videos on various social media platforms.
I regularly craft quality blog posts within two hours without breaking a limit. chances are, you can too.
Just that these days I've been lazy but it doesn't take away my passion for crafting quality content.
In an era where more than 2 million real estate companies are doing the same thing, it's a crucial idea to change your real estate SEO puzzle that's so important but not so easy to screw up.
And here's why.
If you are not taking the time to do something different, you're shooting yourself in the foot.
Blog 10x than your competitors
Take a look at this: here are a few facts you have to know
Crazy, right?
As encouraging as these statistics are it shows if you are not performing anything near content creation just know it's difficult boosting your ranking on the SERP.
If you're to stay ahead of your competitors you must master the habit of content creation(blogging).
Why? it's just simple.
If you want to see actual results in terms of lead generation it's time to rethink how you spend your time creating content and also the time you spend not creating one(content creation).
First thing, ask yourself. what you need to achieve in content marketing.
I know you already have some good reasons.
Although the goals for real estate marketers will be different in terms of creation.
It's fine.
That doesn't take away your ultimate goal, which is to get every piece of content in front of your potential buyers as possible.
If possible, use your content creation sell them right away.
According to a top marketer, he said something about the 80/20 rule.
And this is one rule you need to follow:
Here's what he said;
Now, you've probably heard about the 80/20% rule, which notes that 80% of our results spur from 20% of our efforts.
If you're spending 80% of your time posting just pictures and videos and 20% of your time creating value, your funnel will never receive the exposure they deserve.
In other words, less value, less benefit, and information equals No ROI and No sales.
Using pictures and videos in front of these audiences will only entice more eyeballs but it won't make them buy.
Then what should I do?
Grow your authority, trust, authenticity, and readership and see your sales funnel grow overnight.
The result will be hard to believe.
Don't look at the input of the time. Instead, look at the bigger picture of the reward.
like they said, efficiency is the name of the game.
Figure out the right piece of content creation to boost your real estate SEO because there's no right answer to what content your audience wants until you test them out.
 know where you stand online
It's devastating not knowing where you stand especially if your audience understands that better.
It can suck your channel of influence.
Trust me, I know.
Think about this:
Let's say I have in mind to buy property in Lekki, chances are that I start my research on Google.
Right?
It's just that simple.
In fact, think about this again.
We have potential buyers who can walk through different purchase journeys they don't necessarily have to make purchase decisions from the search engine.
Most times, we don't have to assume that buyer's journey begins on the search engine.
For whatever reason, it's untrue.
Just that big chances are that they begin from the search engine. Search engines stand more chances to influence their buying decisions.
This is true. I know
That's the reason it's best you figure out where you stand and your ideal customer's favorite channel.
Conclusion
Churning out great content isn't enough if you don't have people linking to them.
There are forums that allow you to guest post and post your article link which can help you build backlinks and page authority.
First, write magnetic content that can persuade people to want to read more.
Secondly, draw out an eye-catching headline that'll help improve your click-through rate on search results.
And try to work on the basics of On-page SEO for proper search optimization.
And see your real estate SEO efforts and sweat pays in the long run.