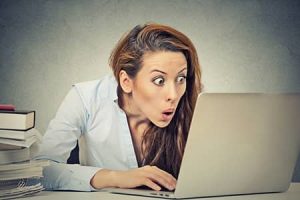 I want to skyrocket your land profit overnight.
Would you like me to hand you a 2 billion Nairas profit blueprint…..for free?
I mean, for free…No token, No charges.
All you only need is to use the method you read here.
I know this article is worth millions of naira but don't worry I'm giving it to you first for free.
If you want to crazy grow your wealth in the fastest time possible, this is the most crucial article you'll ever read.
Because it will help you do just that.
And here's why.
Over the past two years, my company has spent more than 300 million Nairas on land investment(property) – and as a result, we've made an amazing discovery that is consistently growing revenue by 3000% quarterly across more than 8 locations.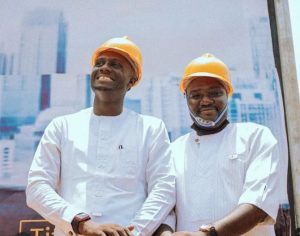 Just stay more.
Here's how it works.
When you spend 100 million on revenue, you're going to get a lot of revenue(it goes well depending on your land allocation).
But the revenue isn't the big discovery.
The big discovery is how we ultimately cracked the potential of turning a completely uncivilized location into the most demanding location….over and over again.
The result keeps repeating, keeps repeating…never stop.
What about this?
20 secret split tests reveal the fastest path to "Land flipping" explosive profit
In the past 12 months, that's a year. We've performed more than 20 secret split tests across 8 different locations…
And we all discover one thing.
We found – that no matter what investment(land flip or land banking) you're into there's pretty much a selling strategy that can dependably turn complete uncivilized locations into high-paying locations.
You just have to find that out.
In fact, after performing over 10 split tests, and analyzing over 10,000 emails sent to our customers and subscribers, we've been able to uncover a simple 5 step method that generates crazy profit.
Now here's what's really amazing.
Even though the process is quite simple. Not really though but not the way you think is tough.
And even though we've validated it across 8 different locations ranging from "Lekki phase 1" to "Ibeju Lekki" to "Sangotedo" to "Epe" and even to "Awoyaya" and more.
The fact remains that you and I have a big advantage.
Why? it's just simple.
Because hardly anyone is using it.
I've never publicly announced it.
Until today….you're the first to read this.
But now I'm willing to hand you this exact process – selling flip business profit-making magnet
I'll tell you why I'm doing this in seconds, but first, let me take it one step further for you.
Not only I'm going to give you the exact selling secret for free, but I'm also going to help you come up with a custom plan to apply what you learn to your real estate property.
Think about that.
You're getting a boost tailored plan on how to apply this incredible selling secret process to your land flipping business.
Just for free.
But, one thing.
What's land flipping?
Land flipping is a process whereby the owner sells undeveloped land(raw land) to a buyer for the purpose of making more profit.
In a simpler version,
Land flip can be defined as a process where you sell your land for a high return on investment.
That said, then how did I use land flipping to grow my company's wealth by 3000%?
Here's how I grow my Real Estate company into a multi-million profit magnet
In case, we haven't met, my name is Eystone, a real estate development company in Lekki.
You can know me better just by visiting my office. We'll be glad to have you.
If you're into a real estate business and you've heard about billionaire realtors, there's a pretty good chance you know our company.
Every year, we hold the biggest real estate event in Nigeria, for our partners(and big ones too that are leveraging the power of the internet to drive sales.
We've worked with top-notch marketers like;
Mrs, Joy Akosa, CEO of Jackbell Media, brand influencer, and sales coach.
Or Mr. Adekunle Adebiyi, chief sales officer at MTN Nigeria.
What about, Uti Gabriella, head experience design and execution of sterling bank.
And countless other real estate businesses across Nigeria.
In fact, over 50,000(and counting) realtors and businesses look to us.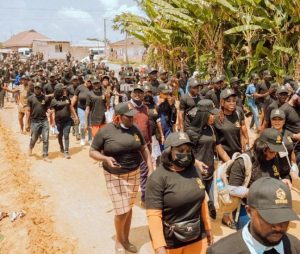 Every week for sales, mentorship, and marketing advice to help them do one thing – Grow Profits.
But a few years ago, I was completely different
I'll be the first to tell you that I'm not one of those "internet noise makers" that you read about or whatever.
I've not been a fan of that.
Because I know the process is not always easy.
My partner and I started with a lean budget…and for the first few years, it was pretty hard.
Like so many other successful businesses, we invested a small capital in our company and worked like goats…often finding food, sleeping at the office, and essentially working around the clock.
In fact, for the first few years, our company growth was damn flat.
But that was until we discovered a process that;
Grew our revenue by 3000% quarterly…Naturally
Not exaggerating…as a lot of people do.
Lots of people like to throw scare numbers around so let me give you the specific growth that happened.
A few years ago, we discovered a fixed strategy of the secret I'm going to share with you.
That year, our revenue went from 20 million nairas to 200 million nairas.
And for the first time, we were able to start seeing a return on investment on our land investment and the sweat we'd put into investing in the property.
Then a few years after, we began to refine the process, over and over and our revenue went from 200 million nairas to 400 million nairas(double figure).
We just barely missed 4 figure mark, but still, that's an increase of over 150% in one year…all that I'll be giving you, for free.
Then we lost our way. Instead of focusing on hitting over 8 figures.
We started chasing "bright dreams" marketing tactics that sounded great but failed to deliver any real value.
As a result, our growth depreciate and while we didn't go backward is because we work hard to maintain.
In short, our business stings.
We didn't remain there, we focused our efforts, refine our strategy, and that year before the outbreak of Covid-19 in 2021 we doubled again and cross the 2 billion thresholds.
And this year, our goal before the first half is to grow our revenue to 5 billion nairas.
You may say that's crazy. But it's fine.
Now – this is where it gets interesting.
While we were getting our business better on board we also started pulling in some selling secrets.
We wanted to see how we can change the way consumers buy property to make a big profit – no matter what type of land investment.
That's when we stumbled into one of our most aspiring successes to date…
How a small goat chase office turned into a 2 billion market value overnight
In 2019, we decided to invest in a small goat chase real estate office where children love to play and find food. Publishing real estate articles and selling them to the survival market.
The business was well understood to us because adding value is totally related to our core business plan, which of course does wonders to business growth.
But we really wanted to know what the market seems like so we understood better why we should invest in giving out value.
We didn't see it as a possible gamble even though other real estate companies didn't see it the same way.
We build our uniqueness and selling point.
Because we believe we are doing the right thing, it's the best thing ever.
Then, the value exploded everything.
The land flip investment that made 800 million per week and counting
When we first started working in that business, our land property was making around 1 million per month in sales…
And that was in a lucky month.
Mathematically, that's an average of over 30,000 per day. (Again, in a lucky month…most months it did less).
But today, we're doing an average of 300 million in sales per month.
That's 30 million per day!
And the best part is…it's still counting more and more…never stop.
I'll tell you how we did it in the next minute, but you need to see the big sales picture first.
See, the small goat chase office was just the first time we experimented with this selling secret strategy in a competitive industry.
Since that first practice, we've been deploying the selling secret formula over and over again and the result keeps amazing us.
And the result is:
Over 5 billion profit before the first half of this year
Fast forward to today…we have properties across over 8 locations.
What did we do more, or do less?
It's been the same process every time, there's nothing surprising.
We'd discover how to turn a complete non-looking like profit magnet location into a high-paying location.
We'd discover how adding value would help us grow fast
When we added high selling value, our sales funnel exploded. The revenue skyrocketed overnight.
We knew well, no value, no sales, and no revenue.
So by now, you're probably wondering…
If this selling secret is so great, why do you have to make me stick this long, why give it for free?
To be fair enough.
See, this selling secret is true, simple, and deadly effective.
It's an absolute weapon to skyrocket your land investment if you ever have one.
We've seen it create over a 400% increase in revenue in a matter of days.
And I'm sure that once you invest or already invest in land property, you'll want to deploy it in your investment.
And when that happens, you'll basically have two choices to choose from.
You can do the gold yourself:
You can build your future investment based on this selling secret (add value first).
Then you can grow your revenue when you know just that way to figure out that land with a great value.
It doesn't require education or talent.
But first, your belief…and don't let the instant reward of great ROI attracts you.
You may run flat. If you don't consistently stay awake and see the future possibilities.
Then you can build up your idea of bringing the investment into  "shining light" just like gold so that it catches more eyeballs of investors.
Do all that's associated with yielding a greater return on investment.
And if you decide to do that, great. I wish you great luck.
I assure you your return on investment worth the time and money you'll invest.
But your other choice is to get land to invest for – Get our team Eystone to do it for you.
If you chose to do that, we'll help you invest in the perfect"profit magnet angles" because all of our locations are.
First,
We'll help you craft the ultimate "revenue" power that will boost your ROI by 80% in 8 months.
We'll map and educate you on how to invest better
Then we'll create a powerful follow-up sequence that turns you into the next millionaire in your family
And we'll create another one that turns you into the pride of your family.
And finally, we'll hand you a perfectly detailed "building development" sheet so you can turn it over to the development team and let them do all the building stuff for you.
Building the best comfort you ever dream of.
Because let's face it…crazy money is in land flipping and crazy more money is in the value of the property you sell.
And if you chose to have us do it, it's reasonable you book for an inspection.
Because the cost is free – you can't go wrong with something free.
And with that said, let me address something you're probably wondering about.
This is not about selling us to you, but it's just about selling value to you
You won't be pressured – you decide.
If you want our team to work out the best land investment for you – Great – we'll love to see that work.
This is not for everyone – here's who can invest
In order for us to grant you access to our locations and allow our team to spend time with you(remember, inspection is free).
But you're going to need to meet some guided criteria:
What are they?
You have to be 100% sure you want this(I want to invest in land property)
Everything we do together will not only bring you more profit, revenue, and crazy ROI.
But we'll be doing it in a way that betters our relationship forever.
And in order for us to do that, you need to have your act together.
 You have to be willing to follow our payment structure strictly
This often is for people who are up and running already and simply want to make wealth faster and build hope for the future.
If you're brand new, you don't like land investment, don't have a passion, and don't have buying intent then this is not for you.
We're not ready to partner with the unserious
Look. Those companies are just a disaster waiting to happen and we're not going to go anywhere near them.
We value our core values.
So if you're not complying with our rules and guidelines, we can't help you.
Here's what I want you to do next
If you meet the criteria above and would like to book an inspection.
Do that right here. I want an inspection.
Don't worry, it's simple and straightforward… and if you want to know more about our property, click the link here. I want this article
Or if you want to choose the best option, sign up for our newsletter today.
We just need to know who we are about partnering with, and get an idea of who you are.
We're sorry to invade your privacy.
Here's what will happen after that
Once we have your real personal details.
Our secretary will bounce a call on you.
She's been part of our team for 3 years and will be contacting you in about 24 hours at the most to get you on the inspection schedule.
Simply click on the inspection link here.
Don't want a minute.
Just do it right away.