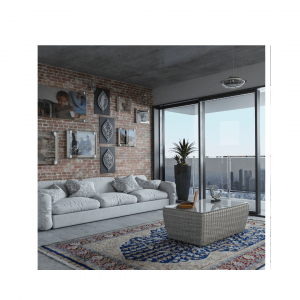 I'm looking for a " dream strategy" that I can bring in massive windfalls to skyrocket your real estate business overnight.
If you're that person, I will personally handle you one-on-one in your beginner's journey to help you double, triple, or maybe quadruple your real estate business profit for the next 9 months.
You'll find that out in this article.
The first thing I'm going to do for you is to personally help you create a strategic plan that will consistently bring you money.
Secondly, I'll hand over to you the exact flow of real estate business examples and ideas that will help you maintain your source revenue and break forth consistent ways to make buyers think your way.
Because why,
After doing this type of thing for almost 14 years straight, I've gotten pretty good at fast results.
Anyway, I'll even do most of the heavily lifting for you, telling you the better way to invest in real estate and how to generate massive profit as well.
Ready?
Let's get started.
What is real estate business?
A real estate business can be defined as the process whereby you invest in a property such as rental, flipping, or wholesale for the purpose of a huge return on investment. It also serves as a long-term goal for financial stability.
That said,
Here's how to start a profitable real estate business in Nigeria and how to execute the best plan to grow profit:
Set a real estate business KPI that sells
Guess what!
Don't easily lose out here, you know why?
Two reasons:
First of all, this type of thing is what made the real estate business fail in minimum time.
As a result of not keeping up with their goals.
As you probably want to continue working on a long-term goal, you'll need to implement a KPI strategy for your real estate business.
And here's how you can achieve that.
First, let your objective be smart enough.
Here's how you can do that, follow the SMART rule:
S – Specific
M – measurable
A – Achievable
R – Relevant
T – Time-bound
Here's what interesting thing that Avidly Agency said;
Begin by writing down the overall goal. Say you are investing in a new marketing strategy and want the annual revenue generated by this to be 132,000.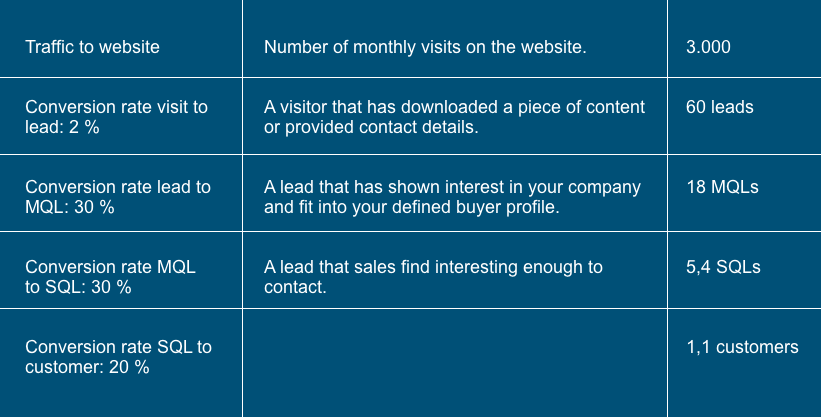 Then split this into goals the marketing and sales departments can relate to. In order to find out how many customers from this marketing strategy your company needs to close each month to get this annual revenue, you'll have to look at the total revenue for a customer.
If the conversion rate from SQL (sales qualified lead) to the customer is 20 %, your company needs 5,4 SQLs each month. Moreover, if the conversion rate from MQL (marketing qualified lead) to SQL is 30 %, you'll need 18 MQLs each month.
Now, obviously, that's an amazing KPI"s strategy that you'll probably never see before, right?
Not many investors do this.
But, I'm happy to put it on the line like this because I always achieve great results using this.
Over the past 6 years, I've generated over 20 billion Nairas in sales for myself and for my investors using this same method.
Here's how it works:
Let's say you invested 5 million into real estate(house or land).
That way, you'll need a KPI indicator to achieve that for maximum profit, right?
Defining these parameters as they pertain makes it easy to ensure that your objectives are attainable, have clarity, and easier to track progress and identify missed opportunities and milestones.
To achieve that better, there are rules to follow in order to maximize your real estate business profit in minimum time.
So, here are the strategies to follow
The simple ways to achieve your real estate business plans and goals
In order for a goal to be effective and powerful, it needs to be specific.
What kind of clients do I need?
How many numbers are we targeting this month?
What steps needed to be taken to achieve this?
How can we get these potential customers?
What offers are we churning out to them?
What needs to be accomplished
Thinking through these processes helps you and your team aim at the exact goal without running feathers around.
The Goal
Grow the number of leads by optimizing our property listings and creating targeted SEO campaigns.
Measurable
Specific is a great start, but you have to make sure they are measurable and make it easier to track progress.
The Goal
Increase the number of leads by optimizing our property listings on Google, Yahoo, and Bing.
Achievable
You have to give yourself a serious reality check.
Ask yourself – is your objective achievable something your team can easily accomplish?
The goal
Increase the number of leads by optimizing our content on Google only.
Relevant
You have to know the reason behind your goals.
Why are you setting the goal?
The goal
Grow the number of monthly leads by 1000 by optimizing for mobile users.
Time-bound
To properly measure success, you and your team need to be on the same page about when a goal has been reached.
The goal
Grow the number of monthly users by 1000 within Q2 of 2022.
Build a formidable sales power
As a beginner in the real estate business.
I should start by saying that if you're looking for the best real estate investing, should keep looking.
If you're looking for the best real estate business plans and ideas for a high return on investment before you, I can offer you four types of real estate investment.
Property flipping
Rental property
Wholesale real estate
Real estate investment trusts(REITs)
As a result of that, if you don't build a formidable sales power it's impossible yielding a great return on investment.
Here's a simple way.
Before now, you have heard about sales enablement, what it means and how it can impact your real estate investing bottom line and help your sales reps close more deals.
Here are interesting facts did by Learn g2
Let's look at some interesting sales enablement numbers that show the impact of this strategic business action.
Sales enablement has recently surged in popularity, experiencing a 343% increase in adoption over the last 5 years.
81% of sales, executives cited content search and utilization as the top productivity improvement area according to Spotio
Searches for "Sales Enablement" on Google increase by 51.2% year over year.
Sales enablement's presence correlates with a 31% improvement in supporting changes in sales messaging and a 15% improvement in improving low-performing salespeople.
Organizations with sales enablement achieve a 49% win rate on forecasted deals, compared to 42.5% for those without.
77.1% of companies with a sales force exceeding 500 people have dedicated sales enablement in place, compared to 39.3% of companies with 25 or fewer.
Organizations see a significant impact on sales as a result of sales enablement; 76% of organizations see an increase in sales between 6% to 20%
Here's an example:
Let's say you give someone a task, a property to help you sell and you provide that person with the right tools and resources to use.
It's probably safe to assume that they are going to complete it more effectively than someone without those resources.
Think about this again:
Let's say you have an agent and everything about the property was detailed to him.
Think of it, you still need to provide him with the right resources(like money) to help you find qualified buyers, right?
All that is called sales enablement.
Here's what finance online said more:
When was the last time you found a prospect and closed a deal within a day? Chances are, not recently. According to the sales prospecting statistics we've culled, the process has become more difficult over the years, especially with consumers being more evasive of appointments. Also, many sales reps are having trouble reaching the right prospects. To optimize prospecting efforts, you can consider focusing more on proving the value of your products and services.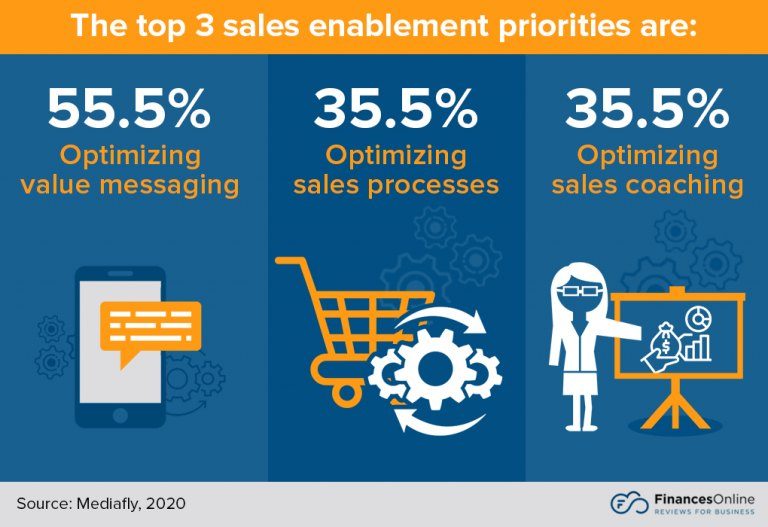 71% of consumers expect to hear from sales reps early in the buying process. 
At least half of your initial prospects do not have any use for the products and services you are selling.
40% of sales agents say that getting a response from prospects is much harder now than 3 years ago.
The same goes if you want to grow big. You need to provide reps with the right materials, and tools that they need to convert leads, they'll close more deals and drive revenue for your real estate business.
But how do you ensure your sales team help boost conversion through the buyer's journey?
The simple answer is sales enablement.
This is the driving force to sales power.
And all these resources range from videos, blogs, tracking software, property guides, and support interactive systems.
Create an ideal customer profile
Ask yourself, what kind of clients are the best fit for my real estate business?
Who are they?
What do they do?
What interests them?
As you know, an ideal customer profile perfectly defines your customer for what your real estate business stands for.
If done correctly, an ideal customer profile can help define the problems you are solving, align real estate plans and goals with customer needs, and assist in laying out your future opportunities and changes.
According to Snov, an ideal customer profile is a hypothetical description of a perfect customer that would benefit from your solution and provide you with significant value in return. It helps improve personalization and overall customer experience, leading to more successful deals, when all the parties are satisfied in the end.
Here's the thing.
Some leads may not be a good fit for your real estate business, so it's important to identify who can buy from you and who can't.
Here's how to find that out – Are you running your real estate plans for b2b or b2c?
What is the lowest cost threshold that a customer would have to pay for your property?
Location – Do you sell to a particular region example Lagos, Nigeria?
Interests – High paying workers, business owners – You've to detail that out
Demographics – age bracket from 28 -65 – Figure that out as well
This helps you to identify clients who are the best fit for your real estate business goals.
Launch an online real estate business model and plan that sells
Here's how you can launch your online real estate business that brings massive sales:
Create a website blog
Use content marketing to bring potential customers to your site
Publish quality persuasive content that sells
Use schema for your real estate website listings
Track your results
Run ad campaigns to target prospects
Use the power of social media marketing
Study where your prospects are
Build positive reviews and portfolios
Get social mentions
If you're wondering if getting your real estate site listed online can be stressful, I think this article here will help you get started. How to do SEO for real estate
Here's how it works:
Let's say you want to rank for the keyword, real estate investing.
This way, you type the keyword on Google, then Google show you content relevant to that search term like this one below:

Unlike this, as you can see our content ranks for the search term land flipping business, not only it does but ranks for several other search terms.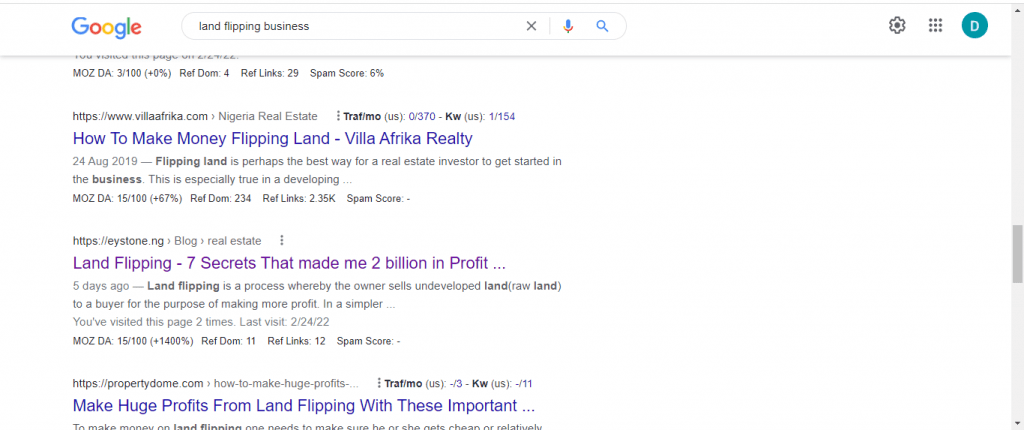 At the moment, about 8 keywords with good ranking positions.
The simple way you can go about that is to optimize your content for both readers and search engines.
First, for readers, let your readers enjoy every bit of your content, if you can improve that it's so easy to screw up the rest.
Get familiar with some real estate documents
Here are some documents required in the real estate business
Excision
Gazette
Governor consent
Survey plan
Deed of assignment
C of O – Certificate of occupancy
A legal mortgage
According to Rodger young,
A gazette is an official record book where all special government details are spelled out, detailed, and recorded.
A gazette will show the communities or villages that have been granted excision and the number of acres or hectares of land that the government has given to them. It is within those excised acres or hectares that the traditional family is entitled to sell its lands to the public and not anything outside those hectares of land given or excised to them.
What about the deed of assignment?
A deed of assignment is an agreement between the seller of land or property and a buyer of that land or property showing evidence that the Seller has transferred all his rights, his title, his interest, and ownership of that land to the seller that has just bought the land.
That said if you want to know more about how to set up a formidable real estate investment from scratch, here's the article that will help you. how to invest in real estate
Conclusion
Now that you know how to start a real estate business in Nigeria or beyond from scratch.
It's better you understand that to make a lot of money you have to set up your unique selling point.
To do this, you have to create a formidable plan and strategy that will leap you ahead of your competitors.
So, if you don't know how to go about all that or you are about to invest in real estate.
My team is available to help you out and educate you.
Simply click here to get started. Get me in