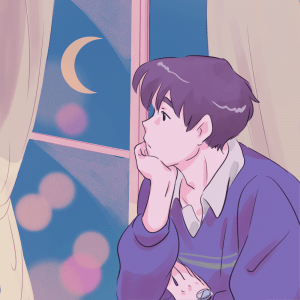 Now Nigerians from all walks of life – Housewives, average office workers, slay mama, single mothers, and more are eligible for real estate investment.
No longer is the real estate investment scheme limited to the poor and made available to the rich(investor).
All that has changed.
In fact, under circumstances, you can buy and invest in that property even if you earn a low salary paycheck.
Because there's a reason why.
An estimated 90 million Nigerians will remain poor 30 years from now because they can't get hold of real estate investment when they need one.  Nigeria is suffering from a grave land investment shortage.
And here's why:
The real estate market has shifted.
And here's the reason for that.
A study shows that over the next 20 years, analysts expect that the value of the global investable real estate will grow by an average of 5.2% annually to exceed $85trillion.
What does this mean?
The study by the pro sharing indicates that Nigeria should have more investors in real estate.
But we have fewer than half that many.
Do you want to know the reason?
Ok, the real reason is that we did a survey that shows the people who like real estate investment the most are either baby boomers or millennials.
It cost a lot of money to reach baby boomers because there are few of them and mostly not found on the internet, they are secretive.
Probably because everybody wants to do something different.
There's no possible way to ask them to run down for inspection and buy but do they?
No. Millennials, on the other hand, are technology-based and pitifully ready for any little thing you do for them.
Of course, they're numerous but they ensure sprint down for inspection.
So, what's next to know?
As you can see, I've made things clear from the onset, a clear message that says why real estate investment is the gold for the future.
And why have I done this? Actually, there are two reasons:
I have to state every reason why real estate has become the father of all investment and I knew so well this intro would catch your attention.
And secondly, since what I'm writing about concerns ways you can make a lot of crazy money, I thought using such a scenario as an eye-catcher was especially appropriate.
Since everyone loves to become the "pride of the family".
But there's still one thing I didn't tell you more about.
Here's what it's all about:
A few days ago many people answered my article. I'm not sure you remember.
Land flipping – How I made 2 billion in profit.
20 secrets selling blueprint – It was shared free.
It's just about my personal story – in case you missed that, try to have a read.
The article then invited you to call for more info just like these ones below:
How to become a multi-millionaire investor in no time.
How to make your investment sells without you selling them out.
The simple way to get people blowing the trumpet of your property
How to invest for crazy return on investment
Ok. That's why I'm pinching this article. I have detailed an information package that contains all of the above information plus ten more incredible selling secrets that can help you skyrocket the profit of your real estate investment beyond belief.
This is not child play, not teasing.
If you're interested in creating a lifetime wealth source in real estate, this is going to be the most worthy article you will ever read.
How I wish I knew this earlier.
Here is what you need to know about real estate investment and how that will help you make more profit.
Why real estate investment?
In case we never met, my name is Eystone, a real estate development company in Nigeria.
Sometimes ago I was dead broke. My real estate business was running flat and I couldn't even pay for my small chase goat office rent.
Actually, I wasn't just running flat, I was also desperate.
Then, one day, I came up with a crazy idea that helps consumers see the real value in real estate.
That helped people to start sending me money just to know more and get to invest.
I was living in Oshodi at the time and my friends laughed at my idea at first.
They thought it was a joke, I could have been drunker.
They said I was a dreamer who builds unreasonable ideas in the air and that I'm so stupid.
In fact, one guy said I was a dumb guy and that my idea was so silly as me he felt absolutely sorry for me.
And so on.
What's the bottom line? Simply this:
Before I was finished, that one value pulled in.
I got over 10,000 replies
More than 9,000 people write messages back to me and every one of these people sent a check or else cash I could maintain in my pocket.
And what was I selling? Actually, nothing much, and it doesn't matter.
You see, the value was not in the property, it was in the message.
Do you want to invest in real estate? if so, you can use that same idea I used to create something valuable of your own and sell almost anything you've got.
In fact, that simple secret made me 2 billion in profit.
A secret that turns a small chase goat office into a 2 billion profit magnet
Where children often play and find food
Who needs this secret?
Are you a new investor thinking about investment?
Are you an office worker who needs a simple way to make a lot of money?
Do you want to invest in commercial or residential you'd like to make a profit from?
Are you CEO, MD, a doctor, and a banker who would like to see your account dazzling with new cash flow?
Do you need a house or land you'd like to buy and invest in? A thousand of them. If yes, you can find that out here.
How to make maximum money in real estate
Guess what! in minimum time!
You see, many years ago I thought I wanted to be a tutor of real estate, teaching people about real estate investment.
I got myself a teaching job in real estate more like an instructor, and I kept at it until I was damn broke.
But there was a problem, I found that I was teaching a group of realtors who are applying the same principle I taught in class to close crazy deals.
I was shocked by the way seeing my realtors moving around with new cars.
That then changed my thinking to change everything.
And besides that, selling to complete strangers is a hard way than to make a living.
No matter how hard I worked, I always fall short of it – no matter what.
So, I kept searching and keep refining until I came up with my "crazy selling message" idea.
I developed a model called "the only value that sells" to almost force complete strangers to buy whatever property I'm selling.
This "only value that sells" lets you do this, sell almost any real estate property without ever meeting your prospects in person.
This "automated control" selling secrets of "the only value that sells" can be used by anyone.
You only need to learn how to use the right magic words to sell right away and skyrocket your real estate investment profit overnight.
Even a doctor, teacher, housewives, employed, and who is thinking about investing in real estate, these selling secrets can generate so much cash flow you will actually have a hard time getting all the money in the bank.
The result will be hard to believe.
For example,
closing 500 deals in 2 months.
Do the maths!
Fast forward to today, I became a billionaire investor with properties over 8 locations in Nigeria and still counting.
Many people believe they have to use every marketing tool possible to make a fortune in the real estate business.
That's not true.
There are hundreds of properties(house or land) you can sell with the right words without spending a dime on an advertisement.
Not just that, there's one certain kind of property that I call "ever selling property" that you can sell in big numbers to big investors and not ever pay any real estate agent or realtors one single naira.
You can do all the necessary work with the right magic words in your own comfort zone.
Remember, the value is not in the property, but in the message
So, if you want to make serious money, don't worry if you don't have an investment yet.
This section will tell you how to get and start your real estate investment even when you have no money or even if you are dead broke.
How to get as much money as you need to start your investment
And get it without borrowing
Do you have a good idea? can you prove it?
If so, chances are that you'll get all the money you need without you ever having to pay it back.
You see, because of my connection in the real estate business, I have a network of people who call me all the time to see if I know about any good idea in which they can invest money in real estate.
These people who call me have millions and some billions to invest and they trust my idea and judgment.
However, you can sell that idea because I made a lot of money doing that.
The value prove more profitable
I have probably created more value than anything else in my real estate funnel.
In fact, someone once calculated that, if all my values were channeled to me alone to benefit that I would have been among the top richest men in Nigeria.
Could that be true? I honestly don't know, but I do know I have created an enormous number of people who have become multi-millionaire doing one thing – investing in real estate.
So, I believe the value-added made up 30% of my wealth compared to the 70% I worked hard to get in real estate investment.
But, what did I do differently?
I turned Millenials who are ever likely to become many of our customers
Every single one of your potential customers is out there just waiting to hear from you.
But you can't sell them if you can't find them.
You don't need to target a cold audience so you don't waste your time and money throwing marketing tactics to people who will never respond.
Getting the right words does not have to be expensive.
This is true! I know.
Believe it or not, you can sell more property with a simple word than other people who are able to sell with advertisements or TV ads.
Even for everyone to sell, you all need to have the right words for the right targeted audience.
Because I didn't know that until now.
You can learn this.
How to find the right location for the right ROI budget
Before you venture into real estate investment, learn how to turn uncivilized locations into high-paying locations.
It's important you screw that up and the documents that are involved in order to avoid any possible future risk.
That's right, you have got a great decision in front of you right now.
You can either ignore the process or continue your current reading.
Things to look out for during property inspection
Go with a certified surveyor
Learn about the title of the property
What's the unexpired interest of the property
Learn about the future possibilities of the investment
Would the investment have a maximum ROI?
Is the property for commercial, industrial, residential or mixed?
Is the property certified and verified in Alausa?
I know, I've already had all these problems and they were sometimes very stressful.
However, you'll know the step-by-step method to avoid this kind of nonsense during an inspection.
First, you've to be transparent if you're looking into real estate investment.
Go with a certified surveyor
The only problem with a certified surveyor is that they know how to do their work so well.
At least, they'll be able to scan the co-ordinate of the location and check it out at alausa to see whether the land is verified or not.
Because some of these properties may be suited for residential, commercial, industrial, and public use.
But it's best to understand the design for that property.
However, investing a lot of money can be a "mixed blessing" if you aren't careful.
In fact, if you don't know what to watch out for, you could end up having trouble with the government, with lawyers, and with jealous people who want to sue you.
That's why this next process is important.
Title of the property
For example,
Let's say, you see two land properties sharing the same title, you've just had to read a complete description about why it's so.
This info has been used to generate tens of millions of dollars by several hundred people who have consulted with me in person.
Here's an example:
Let's say, "property pink" is selling for 60 million and property "blue" is selling for 40 million each of them with the same title and both have the same title confirmed as verified.
What could be the difference in price?
It's just simple.
And every single investor has to realize the real truth beyond distress sales.
The reason is known as "unexpired interest".
What's unexpired interest?
Unexpired interest is defined as the number of years available or remaining for the property to expire.
In this case, the "property blue" has limited years to expire that's why it cost a low price.
Conclusion
If you want my team to do just the right real estate investment for you.
Here's an appropriate way to connect with us.
Book for an inspection here. I want an inspection.
Many thanks!