You will make money faster in real estate investing than if you run 10 miles away every day from investment.
Trust me, I know.
You will be able to measure and track performance in your investment journey or thereby measure the difference in sales.
Because I think real estate investing is the safest investment in the world.
If you can find the possible best investment faster it's super easy to generate a high return on investment within months.
Also, the amazing thing is that you are safe from the biggest challenge ever.
According to research, experts are optimistic, predicting 2.9% real estate growth. Experts are optimistic about improvement in the real estate sector in Nigeria in the year 2022.
And here's one reason:
Take a look at this:
A few years ago, I just broke down and started to think about investment.
I couldn't help it. And I knew literally nothing about real estate investing but I had reached my breaking point.
I felt like I was going to become poor forever. It happened one Tuesday morning right after I got up from my morning exercise.
And I had been on this same subject for nearly 3 months(real estate investing). I had gone off the tracking position over some days to give myself a break and just to think like a normal human being for a couple of days.
Now I have reached the breaking limit, no turning point. Now everything said within me is an investment.
I just couldn't believe it.
That meant that I have to invest just to get away from the track of being poor forever.
Maybe this doesn't sound like a super deal to you, but to me, I felt like a disaster.
I've been trying to invest in real estate for the last 4 years. I have tried other investments. I have tried the education sector. And I have tried bitcoins. I have tried trading.
I even tried importation.
As far as investment goes I tried almost everyone I heard about the results was always the same.
I would struggle and struggle to make money or generate any return on investment back.
But, after much trial, something else kicked in.
The reasons how real estate investing becomes more profitable:
I found better ROI in real estate investing
Don't get me wrong, I don't want this to sound like a pity story. I'm not telling you all this because I want you to feel sorry for me.
There's no need to gesture about that because there's a happy ending.
Because the very next months, I made a discovery that changed my entire life.
I found amazing ways to invest in real estate that I never dreamed existed.
Here's how I did that.
First of all, this real estate investing works fast. It literally depends on your preferred choice of investment whether you picked up the right one or not.
If you pick the right investment, you'll see your return on investment in no time without much effort than if you run 12 miles every day.
You will be able to measure the results because the results will be hard to believe.
To tell the truth, I stumbled across these selling secrets by chance when I was searching for something else.
But all that doesn't matter.
Let me tell you why I think real estate investing is the best decision for you.
Here's one secret:
Your first step would be to buy land instead of a developed property and leave it for a while to appreciate.
But, first, you'll have to figure out the potential of the location. After doing this, with verifying necessary land documents.
Go back to the land property after 1 year, If you notice that the return on investment is high. Get some land again.
When you have them. You will have the leverage to make bigger money and invest big in the future.
That's how I started into owing 10 hectares of land in Lagos.
Work up your plans as an investor
Investing in housing is not the most profitable but one of the most reliable investments.
However, finding the best property to invest in can make the real difference whether you are going to make a profit or lose out at the end of the day.
You have to find out a suitable real estate investment that is safe, guaranteed income, reaching a whole new level of opportunity.
To see the best in your investment ROI, you'll need to work on some marketing strategies.
Here are some reliable strategies that could help in your real estate investing journey.
Purchase and ownership of property
Buy and hold
Real estate opportunist
Redesign investment
Purchase and ownership of property
Here are what to think about:
How to choose existing and rented premises
Location matters
The overall plan is paid to the development of the project
Buy and hold
One thing about this strategy is that the risk is always low. Some called it flipping property.
The profitability level is low around(3-5%).
This kind of real estate investing is a long-term type of real estate investment.
Planned for 15 years or more.
Personal savings of the investors are used for the purchase.
Real estate opportunist
This kind of investment is at high risk.
The lifespan of the project is short. In some cases, no more than 2 years.
The property can be an existed property or a property under development. But always watch out for the "unexpired interest rate".
For instance, you can buy a distressed mortgage house or land at the design stage or undeveloped stage, agreed to all permits, and increased the estimated value.
But there's a problem, any real estate investment that requires experience if you're a beginner investor, it's wise for you to work out with a professional and a reliable lawyer in this field, not to lose on your investment.
Redesign Investment
This kind of real estate investment is at high risk.
Sometimes, its profitability score is always between(11-12%).
Because you focus on properties with a low market value, you redesign and add extremely high value to the properties and sell it at a high cost(which means you will generate a high return on investment).
Build a development model
The real estate sector is under a pressure. it's not anywhere near its potential yet.
According to a man, he said something very interesting:
Work up your plans and obtain all necessary consents. Set out your proposal in a funding document showing an appraisal with cash flow and profit.
Here's what one brave man analyzed:
I have developed a subdivision.
According to an old saying, buy by the acre, sell by the lot. Buy by the barrel, sell by the shot.
Here's how that works:
You can buy a large piece of property and make it go through the subdivision process.
All you will do next is you will develop the infrastructure(water system or redesign) and then start selling the lots or you can build the lots and sell completed houses.
Also, you can as well build several properties at a time, they become volume purchases and save money on the building cost.
Here's why, because you are doing several at a time, so that can save you money on the marketing costs.
But one thing is that, if the economy is moving well, you make crazy money.
If the economy sucks, just as you start to sell, you will lose return on investment on your properties.
Best advice
Study the current trends going on in the country before you begin to invest.
Know what property to invest in
Let me tell you a selling secret about my friend who went doing over millions of Nairas every month doing one thing. Investing in real estate.
A friend who was once broke like me but his selling idea changes everything.
This ideal plan brings poverty to a dead full stop. He can't ever be poor again.
As a matter of fact, one of the unique features of this real estate investing makes it impossible for you to experience loss, it's risk-free.
To me, it's like an investment in heaven. It's the safest ever.
You can't measure loss. The only thing to keep track of it's how much return on investment is generated monthly.
Here's how my friend who became a big investor in commercial real estate did it.
An investor who invests in commercial real estate, here's the simple thing he did:
He bought a duplex instead of a single-family home. Live in one side, the rental of the other should pay around 50-70% of the cost, giving him some more cash to buy another property.
After buying another duplex.
He rented both sides and later bought something bigger.
Now, he's making crazy money in commercial real estate with this selling idea.
Invest in REIT Stocks
So if you are not ready to take risks, like I am, and you are not super interested in investing big as well.
I'd suggest that you buy several REIT stocks on the stock market.
Here's an example:
See what mondaq said,
Real Estate Investment Trust (REIT) is primarily engaged in investing in income-generating real-estate assets or related assets. The purpose of REIT is to allow investors to invest in real properties and also enjoy the benefits accrued from investment trusts. Before real estate investment trust was invented, investors only had the opportunity to invest in real estate by buying houses or building one from the scratch. Now with the advent of REIT, investors can invest in units of real properties in the stock market.
REITs are either open-ended or closed-end funds created exclusively for holding real properties, mortgage-related assets, or both, trading in the stock or property market.
Remember, first do your research on them.
Other ways are, you buying a property and renting it out.
One hint: Buy low, sell high.
Don't try to take out a big mortgage or a house in an unattractive location.
Here's what research gate said on REITs:
As a result of global acceptance and adoption of REITs as the primary vehicle for indirect property investment for both the private and institutional investors.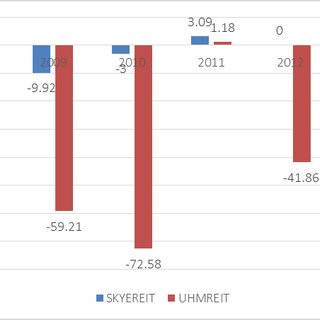 REIT came into existence in Nigeria in 2007 with the listing of the 2billion naira Skye shelter fund followed by the 50 billion union homes hybrid REIT in 2008 by the provision of the investment and securities act(ISA), 2007 and in line with guidelines set by the securities and exchange commission(SEC) and the Nigerian stock exchange(NSE).
Have the right selling mindset
If you still think that wealth can only be generated by investing in bitcoins, oil and gas, and many more, then you are delaying your wealth.
Investment can start from small, investment also starts from a bank loan for any real estate project.
Real estate investing is not a get-rich scheme, when you invest now, you can watch your money skyrocket in the future.
By the way, your future financial status depends on your current investment.
Here's a simple way out.
Avoid costly mistakes – most beginner investors lose out here
Try to figure out the right property or investment
Research in terms of return and cash flow
After all that, there's one more thing.
And that's your belief.
Real estate investing doesn't require qualification or talent.
It only requires your belief, your belief is enough to change your financial status.
You've to understand building financial wealth through real estate is possible.
History has proved to us, that chances are that you already know that real estate investing has made others wealthy.
Being rich is about having a lot of investment, not money.
You can have a high-paying job and be very rich. The problem with this is that the money stops coming to you when you stop working for it.
Financial wealth, on the other hand, is about owning a lot of assets, that in return become a revenue source for you.
Conclusion
That said.
Now that you understand well how to do real estate investing it's important that you know the pros and cons that I've shown you.
So, if you are thinking about investing in real estate.
My team is always ready to work with you to make it happen.
All that you need to do is simply click on the link here. I want to invest.
We'll be glad to make your dream become a reality.