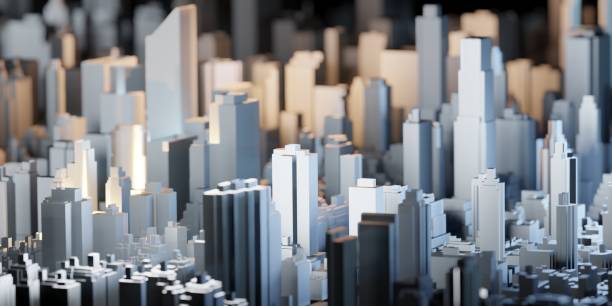 I'm super excited to say investing in Ibeju-Lekki is the real gold for investors right now.
I'll explain.
Before Dangote fertilizer was launched.
Since then, we've made hundreds of discoveries so we couldn't hear it if we wanted to.
Do you want to know the real reason?
Okay! the reason is that we did a marketing survey that shows the people who are investing in Ibeju-Lekki.
Most are smart investors and the surprising thing is that they are millennials.
And they're many of them.
With the fact that they ensure loyalty to the real estate industry.
And:
Recent trends indicate that Ibeju-Lekki will generate more than 70% of Lagos's wealth by 2025.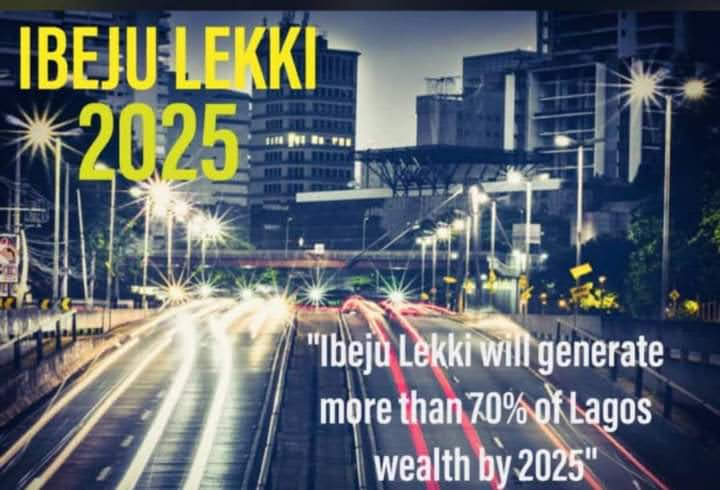 #With a plus.
According to thisdaylive, the CBN governor who was visibly excited about the land of work at the facility which is expected to commence refining petroleum products before the first quarter of 2022, noted that it would contribute significantly to the growth of Nigeria's gross domestic product(GDP).
What do you think?
Sweet, right?
The first step of any investment as an investor is to create a "future plan"
You've to get that right.
And that's exactly what this super guide is all about.
In this guide, you'll learn the key fundamentals of investing in real estate.
This section is modified to help you learn the fundamentals of investing in Ibeju-Lekki.
So, let's dive in.
Here are the simple reasons why you should invest in Ibeju-Lekki right now:
#1 – Exposure wise
#2 – See great returns
#3 – High rate of opportunities
#4 – Investment wise
#5 – Risk-free
Why should I invest in Ibeju-Lekki?
It's just simple, there's a high opportunities rate, the place is buzzing with a high return on investment and great profit returns.
To understand that.
In this chapter, I'll answer the question "why investing in Ibeju-Lekki is important" and also show you why investing in Ibeju-Lekki is the right decision to get you started.
Why it's important?
Simply put: when you invest right, real estate investment has great returns.
And unlike other types of investments(like bitcoins, and forex) real estate investment can continue to deliver huge returns for your business over the long term.
Unlike importation or trading, property investment can continue to expand your portfolio, and wealth, and grow your profit for years.
The good news? it's done without any risk.
This is why investing in real estate is the safest investment ever.
And Ibeju-Lekki is no exception.
In fact:
According to Lekkiproperty, Ibeju-Lekki has more investment prospects than the Lekki phase1 because Ibeju-Lekki has great proposed international projects that will skyrocket every investment within the region.
I'll explain.
Here's an example:
Since launching the Gemstone property last year October.
This is no doubt one of the most wanted investments ever devised.
How do we know?
Ever since this remarkable property was made available to our prospects we have been receiving requests from firms, investors, and companies to do one thing – invest and grow profit.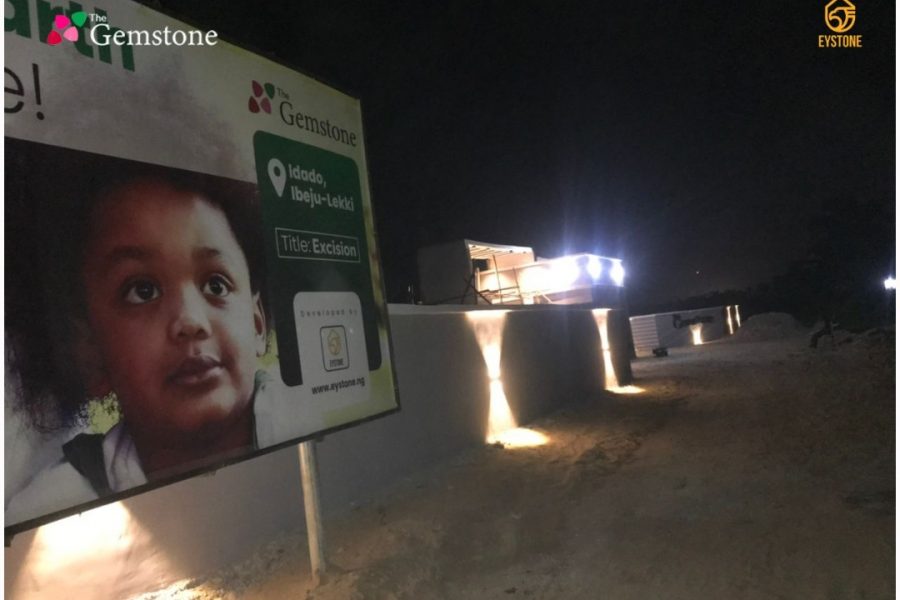 Still selling
Price – ₦ 7M
Location – Ibeju-Lekki
Requests have come from private firms.
The bitter truth? it's that this property is almost sold out.
And now we are thinking of launching Gemstone 2 in the same location(Ibeju-Lekki).
It's that not fun?
That doesn't even include the thousands of people that are willing to invest on a low cheque and that is under low chances.
So it's clear that investing in Ibeju-Lekki is the real gold.
The question is: how do you start taking advantage of it?
Check out this video to see this extremely beautiful beachfront property near the Dangote refinery still on sale.
High-rate of opportunities
The first step to any investment is figuring out the opportunity rate.
In fact:
I've seen lots of investors struggle with investing in real estate because they don't clearly define their future risks and opportunities.
Instead, they jump right into finding high returns on investment and quick profit.
For example, when I started Eystone, I defined my 'SWOT analysis' as a professional who wants higher future returns and consistent profit.
I found out the selling secret of turning uncivilized locations into high-paying locations.
And this informed everything I invest for.
For example, because my competitors weren't adding much value, I tended to figure out a more advanced way to fill the empty loop.
They were times when the property doesn't look promising or down to appeal to investors.
But I bet you, it is.
And I still sell many of them.
In some cases, investors not only define the way we sell, but the marketing formats that we focus on.
For example, a few months ago, I noticed that more and more of our prospects and existing customers were asking about investing in Ibeju-Lekki.
So we decided to give them a quick breakdown so that our real estate business would get in front of sales-ready clients.
In other words, we decided to break everything down this way:
The benefits of investing in Ibeju-Lekki
The benefits are as follow:
Flipping land is on high returns
There are over multi-billion-dollar investments(such as Dangote refinery, Dubai smart city)
Investing in rental property brings over 4000% in returns in 1 year
Over 150 developing best estates in Ibeju-Lekki
Attractive tourism (Lekki tourist center)
Lekki-Epe international airport
Lekki free trade zone
And Lekki deep seaport
And many more.
Fortunately, figuring out a location with a high opportunity rate isn't a hard or complicated process.
In fact:
If you study most trends on a regular basis, you probably already have a good idea of what type of problem might possibly occur and the solution that can help solve it.
And if you want to dig deep into what the future possibility actually is.
First, you've to look out for what benefits the location brings to the residents.
This free idea helps you create a fundamental approach that you can share intimately in your investment journey and see great returns.
That way, you've mapped out what type of investment is meant to serve.
Of course, whether(rental, commercial, flipping land) and more.
That's right.
This takes us to the next step.
Investment wise
According to the guardian, the founding father of Lagos conceived Ibeju-Lekki as the new Lagos and we're happy that it is happening in our own time.
That dream is becoming a reality.
This is true.
History is being made.
The century's desire for high return on investment is becoming a reality.
Which can help you takes years from your investment into an increment in value.
Figuring out the deep secret of investment is another way to identify issues that you may likely want to solve.
After all, what do people do when they want to buy land?
They ask for benefits and returns.
That's right.
So it's a smart idea to start creating a portfolio that's designed to get you great returns.
You don't need to ask many questions.
The fact is, investing in Ibeju-Lekki is buzzing right now.
The question is: how do you start taking advantage of it?
Do you want to go into a rental property, buy and hold, flipping business, and residential property?
You've to decide this.
Because the market is already buzzing for any type of real estate investment that you want.
Specifically, if you want to invest for people to rent, buy, and more.
The goal is to push people to subscribe to what you invest for.
Because they are many workers who need to rent houses or buy apartments to live in.
And smart investors are already taking this advantage.
For example,
Lots of estates for housing and commercial activities are buzzing up already in Ibeju-Lekki for sales, lease, and rent.
And if you want to buy a plot of land in Ibeju-Lekki.
The cost? it actually ranges:
You can see a plot of land in Ibeju-Lekki sells for:
2 million – 4 million(a full plot)

5 million – 7 million(600sqm)

7M – 15M(600sqm)

15M – 40M(600sqm)
Depending on the portfolio of the area and the document attached to the land.
Risk-Free
I bet you.
When you invest in Ibeju-Lekki, chances are you'll see great returns.
I know this.
Most people have a problem investing in real estate.
That's where the top issues come in.
No trust, No belief
And that sucks.
But, if you can do one thing…Belief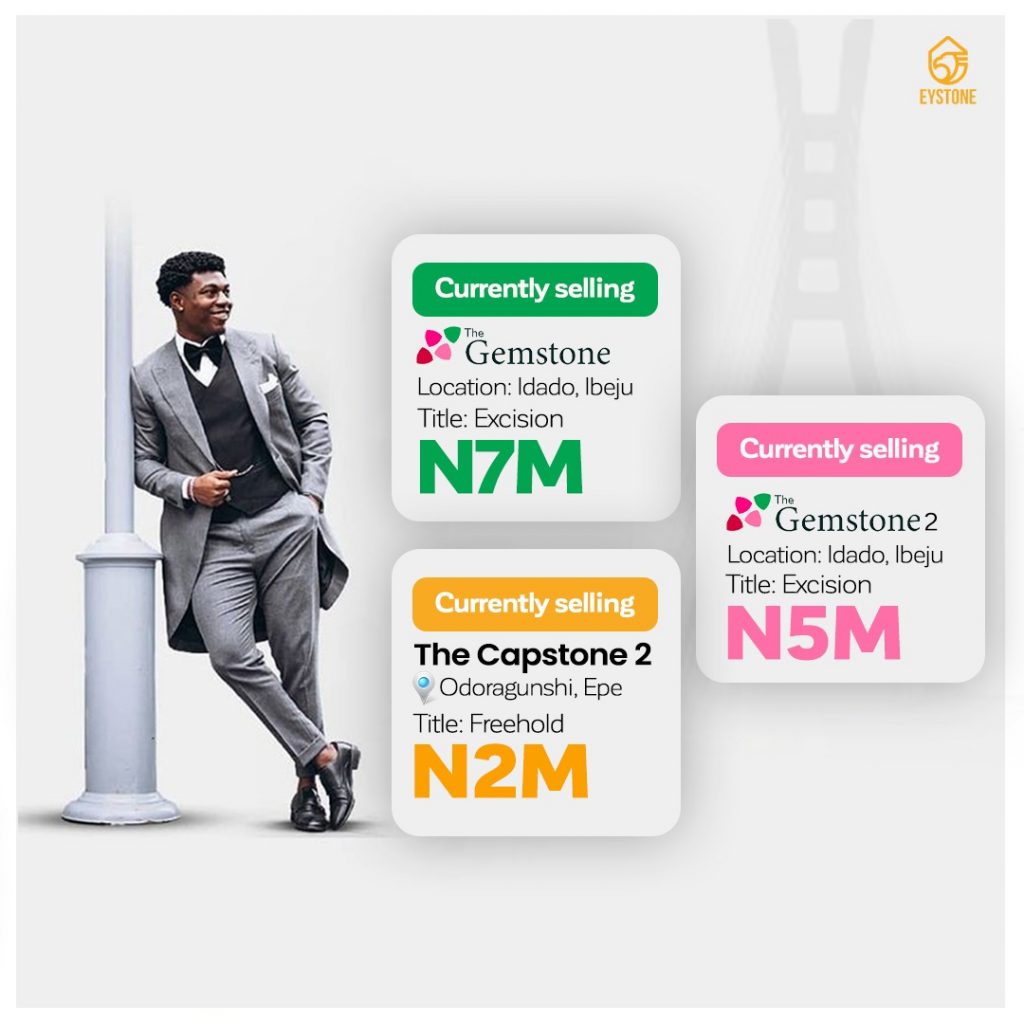 That can help you solve the most difficult issues that you're facing, which can help drive more profit in a long run.
In fact:
If you can conquer your first fear, you can conquer all fear.
And if you are still feeling insecure. It's what we do most and what we're best at.
We can help you work it out.
And why?
It's no secret that the wealth of Lagos is moving to Ibeju-Lekki and its environment because of the mass opportunities.
As there will be massive growth in population and what that means is that land will keep appreciating over and over.
This makes it the best place to spin your cash and see the crazy cash flow of what you invest for.
Also, it's the big difference why Ibeju-Lekki is better than Lekki right now.
Conclusion
Now that you know the reason why you should invest in Ibeju-Lekki.
Do you want to take advantage of it right now?
If yes, you can chat us up, or subscribe to our newsletter, we'll get in touch with you in minutes.
Don't forget to share this exceptional guide.